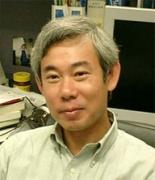 Scopus Paper Info
Paper Count:
0

Citation Count:

0

h-index:

10

Citation count denotes the number of citations in papers published for a particular year.
Affiliation
Faculty of Science and Engineering, School of Fundamental Science and Engineering
Profile
Toshiharu Sugawara is a professor of Department of Computer Science and Engineering, Waseda University, Japan, since April, 2007. He
received his B.S. and M.S. degrees in Mathematics, 1980 and 1982,
respectively, and a Ph.D, 1992, from Waseda
University. In 1982, he joined Basic Research Laboratories, Nippon
Telegraph and Telephone Corporation. From 1992 to 1993, he was a
visiting researcher in Department of Computer Science, University of
Massachusetts at Amherst, USA. His research interests include multi-agent
systems, distributed artificial intelligence, machine learning, internetworking, and network management. He is a member of IEEE, ACM,
AAAI, Internet Society, The Institute of Electronics, Information and
Communication Engineers (IEICE), Information Processing Society of Japan
(IPSJ), Japan Society for Software Science and Technology (JSSST), and
Japanese Society of Artificial Intelligence (JSAI).
Concurrent Post
Faculty of Science and Engineering Graduate School of Fundamental Science and Engineering
Research Institute
2022

-

2024

Waseda Research Institute for Science and Engineering Concurrent Researcher
Education
 

-

1982

Waseda University Graduate School,Science and Engineering Department of Mathematics
Degree
Waseda University Ph. D. in Engineering
Research Experience
2007.04

-

 

current: Full-time professor, Waseda University

1982.04

-

2007.03

: Research Scientist, NTT Laboratories

2003

-

2007

: Partime lecturer, University of Electro-Communications

2004

-

2006

: Parttime lecturer, Waseda Uniersit

1992

-

1993

Visiting researcher, University of Massachusetts at Amherst Computer Science

1990

-

1991

: Parttime lecturer, Tokyo University of Agriculture and Technology
Professional Memberships
 

 

 

Association for the Advancement of Artificial Intelligence

 

 

 

The Institute of Electronics, Information and Communication Engineers (IEICE)

 

 

 

Information Processing Society of Japan (IPSJ)

 

 

 

Japanese Society for Artificial Intelligence (JSAI)

 

 

 

IEEE Computational Intelligence Society

 

 

 

Association for Computing Machinery (ACM)

 

 

 

Japanese Society for Software Science and Technology (JSSST)
Research Areas
Intelligent informatics Artificial Intelligence, Multi-agent systems, Machine learning, Cooperation and coordination, Multi-agent simulation
Research Interests
Computational Social Science

Computational social networks

Machine learning in multi-agent contexts

Autonomous agent and Multi-agent system
Papers
Standby-Based Deadlock Avoidance Method for Multi-Agent Pickup and Delivery Tasks.

Tomoki Yamauchi, Yuki Miyashita, Toshiharu Sugawara

21st International Conference on Autonomous Agents and Multiagent Systems(AAMAS) 1427 - 1435 2022.05 [International journal]

Dynamic Analysis of Evolutional Strategies on Co-evolutionary Learning Model of Social Networking Services

Yutaro Miura, Fujio Toriumi, Toshiharu Sugawara

Proceedings of the 18th Joint Agent Workshop (JAWS2019) 2019.09 [Refereed]

Territory adaptation with demand prediction for Ride-sharing

Naoki Yoshida, Itsuki Nosa, Toshiharu Sugawara

Proceedings of the 18th Joint Agent Workshop (JAWS2019) 2019.09 [Refereed]

Coordination in Collaborative Work by Deep Reinforcement Learning with Various StateDescription

Yuki Miyashita, Toshiharu Sugawara

Proceedings of the 18th Joint Agent Workshop (JAWS2019) 2019.09 [Refereed]

Improve efficiency of multi-agent patrolling by using efficient graph partitioning

Katsuya Hattori, Toshiharu Sugawara

Proceedings of the 18th Joint Agent Workshop (JAWS2019) online 2019.09 [Refereed]

複数車線での渋滞緩和エージェントモデル導入の提案と評価

Yuka Ishihara, Toshiharu Sugawara

Joint Agent Workshops and Symposium (JAWS2018) 2018.09 [Refereed]

Deep Q-Networkを用いたマルチエージェントの分散協調探索問題における分業の創発

Yuki Miyashita, Toshiharu Sugawara

Joint Agent Workshops and Symposium (JAWS2018) 2018.09 [Refereed]

カメラを用いたエレベータ群管理システムにおける優先対象者モデルの提案と検証

Tomoki Yamauchi, Toshiharu Sugawara

Joint Agent Workshops and Symposium (JAWS2018) 2018.09 [Refereed]

分散環境における希望順位戦略の学習機能を備えたタスク割り当て手法の提案と評価

飯嶋直輝, Ayumi Sugiyama, Masashi Hayano, Toshiharu Sugawara

Joint Agent Workshops and Symposium (JAWS2017) 2017.09 [Refereed]

継続協調巡回問題における分業創発と環境変化への追従性

Ayumi Sugiyama, Vourchteang Sea, Masashi Hayano, Toshiharu Sugawara

Joint Agent Workshops and Symposium (JAWS2017) 2017.09 [Refereed]

マルチエージェント探索問題におけるフィルタリングと粗視化を用いた統合手法と領域分割手法の比較

湯徳尊久, Ayumi Sugiyama, Toshiharu Sugawara

Joint Agent Workshops and Symposium (JAWS 2017) 2017.09 [Refereed]

Coordinated Behavior by Deep Reinforcement Learning in Doubles Pong Game

Elhadji Amadou, Oury DIALLo, Ayumi Sugiyama, Toshiharu Sugawara

Joint Agent Workshops and Symposium (JAWS2017) 2017.09 [Refereed]

協調期待戦略による協調促進の頑健性について

大塚 知亮, Toshiharu Sugawara

Joint Agent Workshops and Symposium (JAWS2016) 2016.09 [Refereed]

マルチエージェント継続巡回問題における分割的協調のための効率的な自律的タスク割当手法

Ayumi Sugiyama, Sea Vourchteang, Toshiharu Sugawara

Joint Agent Workshops and Symposium (JAWS2016) 2016.09 [Refereed]

カメラによる人数推定を考慮したエレベータ群管理システム

井手 理菜, Toshiharu Sugawara

Joint Agent Workshops and Symposium (JAWS2016) 2016.09 [Refereed]

Effect of Direct Reciprocity on Social Networking Services

Kengo Osaka, Fujio Toriumi, Toshiharu Sugawara

Proceedings of the 6th International Workshop on Emergent Intelligence on Networked Agents, WEIN-16, (held in conjunction with of the 15th International Conference on Autonomous Agents and Multiagent Systems) 9 - 16 2016.05 [Refereed]

複雑ネットワーク上での囚人のジレンマゲームにおける協調の促進について

Ryosuke Shibusawa, Toshiharu Sugawara

Proceedings of Jont Agent Workshop and Symposium (JAWS2015) 2015.10 [Refereed]

行動戦略選択エージェントによる協同関係強化手法の提案

Masashi Hayano, Yuki Miyashita, Toshiharu Sugawara

Joint Agent Workshops and Symposium (JAWS2015) 2015.10 [Refereed]

グループワークにおける信頼ネットワークに基づく公平な相互評価法の提案

Yumeno Shiba, Toshiharu Sugawara

Joint Agent Workshops and Symposium (JAWS2015) 2015.10 [Refereed]

直接互恵性が働くソーシャルメディアにおける協調の進化

大阪健吾, Fujio Toriumi, Toshiharu Sugawara

第11回ネットワークが創発する知能研究会ワークショップ (JWEIN2015) 論文集 2015.08 [Refereed]

チーム編成ゲームと互恵エージェントを用いた自 律的組織化について

Yuki Miyashita, Masashi Hayano, Toshiharu Sugawara

第11回ネットワークが創発する知能研究会ワークショップ (JWEIN2015) 論文集 2015.08 [Refereed]

DNSグラフ上でのグラフ分析と脅威確率伝搬による悪質ドメイン特定

風戸雄太, Kensuke Fukuda, Toshiharu Sugawara

第16回インターネットテクノロジーワークショップ (WIT2015) 論文集 2015.06 [Refereed]

Balanced Team Formation for Tasks with Deadlines

Ryutaro Kawaguchi, Masashi Hayano, Toshiharu Sugawara

2015 IEEE/WIC/ACM INTERNATIONAL CONFERENCE ON WEB INTELLIGENCE AND INTELLIGENT AGENT TECHNOLOGY (WI-IAT), VOL 2 234 - 241 2015 [Refereed]

複雑ネットワークにおける影響力の伝播によるノルムの収束について

Ryosuke Shibusawa, Toshiharu Sugawara

Joint Agent Workshops and Symposium (JAWS2014) 2014.10 [Refereed]

投票カード群を用いた売買価格差を考慮した蓄電池充放電計画手法の評価

坂本裕紀, Toshiharu Sugawara

Joint Agent Workshops and Symposium (JAWS2014) 2014.10 [Refereed]

マルチエージェント巡回清掃における未知環境下での自律的な戦略の学習

Ayumi Sugiyama, Toshiharu Sugawara

Joint Agent Workshops and Symposium (JAWS2014) 2014.10 [Refereed]

Cooperation-dominant Situations in Meta-rewards Games on WS- and BA-model Networks

HIRAHARA Yuki, TORIUMI Fujio, SUGAWARA Toshiharu

Computer Software 31 ( 3 ) 3_211 - 3_221 2014.08 [Refereed]

Fair Assessment of Group Work by Mutual Evaluation Based on Trust Network

Yumeno Shiba, Toshiharu Sugawara

2014 IEEE FRONTIERS IN EDUCATION CONFERENCE (FIE) 821 - 827 2014 [Refereed]

Evolution of Cooperation in SNS-norms Game on Complex Networks and Real Social Networks

Yuki Hirahara, Fujio Toriumi, Toshiharu Sugawara

SOCIAL INFORMATICS, SOCINFO 2014 8851 112 - 120 2014 [Refereed]

Autonomous Strategy Determination with Learning of Environments in Multi-agent Continuous Cleaning

Ayumi Sugiyama, Toshiharu Sugawara

PRIMA 2014: PRINCIPLES AND PRACTICE OF MULTI-AGENT SYSTEMS 8861 455 - 462 2014 [Refereed]

WSモデル・BAモデルのネットワーク上でのメタ報酬ゲームにおける協調の進化

平原悠喜, Fujio Toriumi, Toshiharu Sugawara

Joint Agent Workshops and Symposium (JAWS2013) 2013.09 [Refereed]

DNSクエリデータ解析とそのクエリパターンのクラス分類

風戸雄太, Kensuke Fukuda, Toshiharu Sugawara

第14回インターネットテクノロジーワークショップ (WIT2013) 論文集 2013.06 [Refereed]

Task Allocation Strategy Based on Variances in Bids for Large-Scale Multi-Agent Systems

Toshiharu Sugawara

ARTIFICIAL INTELLIGENCE APPLICATIONS AND INNOVATIONS, AIAI 2013 412 110 - 120 2013 [Refereed]

Evolution of cooperation in meta-rewards games on networks of WS and BA models

Yuki Hirahara, Fujio Toriumi, Toshiharu Sugawara

Proceedings - 2013 IEEE/WIC/ACM International Joint Conference on Web Intelligence and Intelligent Agent Technology - Workshops, WI-IATW 2013 3 126 - 130 2013 [Refereed]

Autonomous Learning of Target Decision Strategies without Communications for Continuous Coordinated Cleaning Tasks

Keisuke Yoneda, Chihiro Kato, Toshiharu Sugawara

2013 IEEE/WIC/ACM INTERNATIONAL CONFERENCE ON INTELLIGENT AGENT TECHNOLOGY (IAT 2013) IEEE Xplore 216 - 223 2013 [Refereed]

階層型組織の再編成手法によるチーム編成の効率化とその評価

浦川一紀, Toshiharu Sugawara

Joint Agent Workshops and Symposium (JAWS2012) 2012.10 [Refereed]

バッテリ制限付きマルチロボットによる継続的な巡回清掃における行動計画法の提案とその評価

米田圭佑, 加藤千紘, Toshiharu Sugawara

Joint Agent Workshops and Symposium (JAWS2012) 2012.10 [Refereed]

エージェントの複数系統集団における言語の相互世代学習とその特徴

上野祐輝, Toshiharu Sugawara

IPSJ Transactions on Mathematical Modeling and its Applications (TOM) 5 ( 3 ) 32 - 40 2012.09 [Refereed]

強化学習を用いたチーム編成の効率化モデルの提案と環境変化に対する評価

佐藤大樹, Toshiharu Sugawara

IPSJ Transactions on Mathematical Modeling and its Applications (TOM) 5 ( 1 ) 40 - 49 2012.03 [Refereed]

Effect of Alternative Distributed Task Allocation Strategy Based on Local Observations in Contract Net Protocol

Toshiharu Sugawara, Kensuke Fukuda, Toshio Hirotsu, Satoshi Kurihara

PRINCIPLES AND PRACTICE OF MULTI-AGENT SYSTEMS 7057 90 - + 2012 [Refereed]

Effect of Alternative Distributed Task Allocation Strategy Based on Local Observations in Contract Net Protocol

Toshiharu Sugawara, Kensuke Fukuda, Toshio Hirotsu, Satoshi Kurihara

PRINCIPLES AND PRACTICE OF MULTI-AGENT SYSTEMS 7057 90 - + 2012 [Refereed]

Two-sided parameter learning of role selections for efficient team formation

Dai Hamada, Toshiharu Sugawara

Lecture Notes in Computer Science (including subseries Lecture Notes in Artificial Intelligence and Lecture Notes in Bioinformatics) 7455 122 - 136 2012 [Refereed]

段階的推定モデルによるセンサネットワークのトポロジー推定

渡辺友太, Satoshi Kurihara, Toshiharu Sugawara

IPSJ Transactions on Mathematical Modeling and its Applications (TOM) 4 ( 4 ) 37 - 48 2011.11 [Refereed]

渋滞緩和エージェントモデルによる渋滞緩和の提案と評価

萬屋賢人, Toshiharu Sugawara

IPSJ Transactions on Mathematical Modeling and its Applications (TOM) 4 ( 4 ) 1 - 9 2011.11 [Refereed]

報酬割当の学習に基づくチーム編成の効率化

浜田大, Toshiharu Sugawara

Joint Agent Workshops and Symposium (JAWS2011) 2011.10 [Refereed]

渋滞緩和エージェントによる渋滞緩和の効果と視野・配置の影響

萬屋賢人, Toshiharu Sugawara

Joint Agent Workshops and Symposium (JAWS2011) 2011.10 [Refereed]

劇場における座席入札・割り当て戦略と各種利得への影響

大榎啓太, Toshiharu Sugawara

Joint Agent Workshops and Symposium (JAWS2011) 2011.10 [Refereed]

マルチエージェントシステムにおける効率的な競合解消のための社会的慣習の獲得学習の一実験

Toshiharu Sugawara

第7回ネットワークが創発する知能研究会(JWEIN'11)第52回数理社会学会(JAMS52)合同大会 2011.09 [Refereed]

RF-010 Utility-based coalition formation methods using reinforcement learning and their evaluation

Hamada Dai, Sugawara Toshiharu

情報科学技術フォーラム講演論文集 10 ( 2 ) 103 - 108 2011.09 [Refereed]

Sensor Network Topology Estimation Using Reaction Interval Distribution

Yuta Watanabe, Satoshi Kurihara, Toshiharu Sugawara

Proceedings of International Workshop of Sensor Data Mining (IWSDM2011) 1 - 5 2011.06 [Refereed]

Emergence of Norms for Social Efficiency in Partially Iterative Non-Coordinated Games

Toshiharu Sugawara

Proceedings of the 10th International Joint Conference on Autonomous Agents and Multiagent Systems (AAMAS2011) 1193 - 1194 2011.05 [Refereed]

Analysis of Time-series Correlations of Packet Arrivals to Darknet and Their Size- and Location-dependencies

OHTA Masayuki, SUGIMOTO Shu, FUKUDA Kensuke, HIROTSU Toshio, AKASHI Osamu, SUGAWARA Toshiharu

Computer Software 28 ( 2 ) 129 - 139 2011.05 [Refereed]

Latent Interrelationships among Items in Interrelationships among Bloggers

SATO Shin-ya, FUKUDA Kensuke, HIROTSU Toshio, KURIHARA Satoshi, SUGAWARA Toshiharu

Computer Software 28 ( 1 ) 145 - 153 2011.02 [Refereed]

Analysis of spoofed IP traffic using time-to-live and identification fields in IP headers

Masayuki Ohta, Yoshiki Kanda, Kensuke Fukuda, Toshiharu Sugawara

Proceedings - 25th IEEE International Conference on Advanced Information Networking and Applications Workshops, WAINA 2011 355 - 361 2011 [Refereed]

Adaptive Routing Point Control in Virtualized Local Area Networks Using Particle Swarm Optimizations

Kensuke Takahashi, Toshio Hirotsu, Toshiharu Sugawara

2011 23RD IEEE INTERNATIONAL CONFERENCE ON TOOLS WITH ARTIFICIAL INTELLIGENCE (ICTAI 2011) 352 - 360 2011 [Refereed]

通信遅延を考慮する強化学習を用いたチーム編成の効率化手法の提案と評価

片柳 亮太, Toshiharu Sugawara

Joint Agent Workshops and Symposium (JAWS2010) 2010.10 [Refereed]

ページ間類似度によるWebブラウジング支援システム

佐藤 大樹, Toshiharu Sugawara

Joint Agent Workshops and Symposium (JAWS2010) 2010.10 [Refereed]

A Clustering Method Using Graph and Synchronization

HAYAMIZU Yutaro, SUGAWARA Toshiharu

The IEICE transactions on information and systems (Japanese edetion) 93 ( 7 ) 1226 - 1235 2010.07 [Refereed]

未使用IPアドレスに届くパケット収集システムの開発と評価

渡辺翔平, Kensuke Fukuda, Toshio Hirotsu, Toshiharu Sugawara

第11回インターネットテクノロジーワークショップ (WIT2010) 論文集 2010.06 [Refereed]

Darknetに到着する背景雑音異常トラフィックの特徴解析

大田昌幸, 薄田広志, Kensuke Fukuda, Toshio Hirotsu, Toshiharu Sugawara

第11回インターネットテクノロジーワークショップ (WIT2010) 論文集 2010.06 [Refereed]

Effect of Probabilistic Task Allocation Based on Statistical Analysis of Bid Values

Toshiharu Sugawara, Kensuke Fukuda, Toshio Hirotsu, Satoshi Kurihara

Proceedings of 9th International Joint Conference on Autonomous Agents and Multiagent Systems (AAMAS2010) 1603 - 1604 2010.05 [Refereed]

学級のいじめ問題を題材とする工学的シミュレーションとその考察

田中恵海, 高橋謙輔, Fujio Toriumi, Toshiharu Sugawara

IPSJ Transactions on Mathematical Modeling and its Applications (TOM) 3 ( 1 ) 98 - 108 2010.01 [Refereed]

PROBABILISTIC AWARD STRATEGY FOR CONTRACT NET PROTOCOL IN MASSIVELY MULTI-AGENT SYSTEMS

Toshiharu Sugawara, Toshio Hirotsu, Kensuke Fukuda

ICAART 2010: PROCEEDINGS OF THE 2ND INTERNATIONAL CONFERENCE ON AGENTS AND ARTIFICIAL INTELLIGENCE, VOL 2: AGENTS 165 - 171 2010 [Refereed]

A Light-weight Autonomous Power Saving Method for Wireless Sensor Networks

Toshio Hirotsu, Shinnosuke Nishitani, Hirotake Abe, Kyoji Umemura, Kensuke Fukuda, Satoshio Kurihara, Toshiharu Sugawara

SIXTH INTERNATIONAL CONFERENCE ON AUTONOMIC AND AUTONOMOUS SYSTEMS: ICAS 2010, PROCEEDINGS 188 - 193 2010 [Refereed]

A Flow Analysis For Mining Traffic Anomalies

Yoshiki Kanda, Kensuke Fukuda, Toshiharu Sugawara

2010 IEEE INTERNATIONAL CONFERENCE ON COMMUNICATIONS - ICC 2010 1 - 5 2010 [Refereed]

Dynamic and Distributed Routing Control for Virtualized Local Area Networks

Toshio Hirotsu, Kensuke Fukuda, Hirotake Abe, Satoshi Kurihara, Osamu Akashi, Toshiharu Sugawara

IEEE LOCAL COMPUTER NETWORK CONFERENCE 212 - 215 2010 [Refereed]

Sensor Network Topology Estimation Using Time-Series Data from Infrared Human Presence Sensors

Yuta Watanabe, Satoshi Kurihara, Toshiharu Sugawara

2010 IEEE SENSORS 664 - 667 2010 [Refereed]

Evaluation of Anomaly Detection Based on Sketch and PCA

Yoshiki Kanda, Kensuke Fukuda, Toshiharu Sugawara

2010 IEEE GLOBAL TELECOMMUNICATIONS CONFERENCE GLOBECOM 2010 1 - 6 2010 [Refereed]

大規模マルチエージェントシステムのための確率的落札戦略の提案と評価

Toshiharu Sugawara, Satoshi Kurihara, Toshio Hirotsu, Kensuke Fukuda

IEICE Transactions on Information and Systems D J92-D ( 11 ) 1840 - 1850 2009.11 [Refereed]

フェロモンモデルを用いたセンサーネットワークトポロジーの自動推定

高橋謙輔, Satoshi Kurihara, Toshio Hirotsu, Toshiharu Sugawara

IEICE Transactions on Information and Systems D J92-D ( 11 ) 1851 - 1860 2009.11 [Refereed]

組織の再構成を利用したチーム編成の効率化と伝搬遅延の影響について

片柳亮太, Toshiharu Sugawara

Joint Agent Workshops and Symposium (JAWS2009) 2009.10 [Refereed]

群知能を用いた分散仮想ルータのための動的中継点制御

高橋謙輔, 阿部洋丈, Toshio Hirotsu, Toshiharu Sugawara

Joint Agent Workshops and Symposium (JAWS2009) 2009.10 [Refereed]

同期とグラフを用いたクラスタリング手法の提案と評価

速水雄太郎, Toshiharu Sugawara

FIT2009 予稿集(査読付き) 2009.09 [Refereed]

特定のアドレス空間を基準とした遅延相関解析によるインターネット上の攻撃予測の可能性

杉本周, Kensuke Fukuda, Toshio Hirotsu, Osamu Akashi, Toshiharu Sugawara

第10回インターネットテクノロジーワークショップ(WIT2009)論文集 2009.06 [Refereed]

フロー情報に基づくダークネットUDPトラフィックの解析

神田良輝, Kensuke Fukuda, Toshiharu Sugawara

第10回インターネットテクノロジーワークショップ(WIT2009)論文集 2009.06 [Refereed]

Toshio Hirotsu, Kensuke Fukuda, Satoshi Kurihara, Osamu Akashi, Toshiharu Sugawara

IPSJ Transactions on Advanced Computing Systems (ACS) 2 ( 1 ) 123 - 132 2009.03 [Refereed]

アドレスの動的変更による自律防御基盤の設計と実装

黒田大陽, Toshio Hirotsu, Kensuke Fukuda, Satoshi Kurihara, Osamu Akashi, Toshiharu Sugawara

IPSJ Transactions on Advanced Computing Systems (ACS) 2 ( 1 ) 12 - 32 2009.03 [Refereed]

Estimation of Sensor Network Topology Using Ant Colony Optimization

Kensuke Takahashi, Satoshi Kurihara, Toshio Hirotsu, Toshiharu Sugawara

ADAPTIVE AND NATURAL COMPUTING ALGORITHMS 5495 263 - + 2009 [Refereed]

ARTISTE: Agent Organization Management System for Multi-Agent Systems

Atsushi Terauchi, Osamu Akashi, Mitsuru Maruyama, Kensuke Fukuda, Toshiharu Sugawara, Toshio Hirotsu, Satoshi Kurihara

MULTI-AGENT SYSTEMS FOR SOCIETY 4078 207 - + 2009 [Refereed]

Estimating relevance of items on basis of proximity of user groups on blogspace

Shin-ya Sato, Kensuke Fukuda, Toshio Hirotsu, Satoshi Kurihara, Toshiharu Sugawara

2009 IEEE/WIC/ACM INTERNATIONAL JOINT CONFERENCES ON WEB INTELLIGENCE (WI) AND INTELLIGENT AGENT TECHNOLOGIES (IAT), VOL 1 157 - + 2009 [Refereed]

分散仮想ルータのための動的中継点制御機構

Toshio Hirotsu, Kensuke Fukuda, Satoshi Kurihara, Osamu Akashi, Toshiharu Sugawara

コンピュータシステムシンポジウム2008(ComSys2008) 99 - 106 2008.10 [Refereed]

大規模マルチエージェントシステムのための確率的落札戦略の提案と評価

Toshiharu Sugawara, Satoshi Kurihara, Toshio Hirotsu, Kensuke Fukuda

Joint Agent Workshops and Symposium (JAWS2008) 2008.10 [Refereed]

フェロモンモデルを用いたセンサーネットワークトポロジーの自動推定

高橋謙輔, Toshiharu Sugawara

Joint Agent Workshops and Symposium (JAWS2008) 2008.10 [Refereed]

アドレスの動的変更による自律防御基盤の設計と実装

黒田大陽, Toshio Hirotsu, Kensuke Fukuda, Satoshi Kurihara, Osamu Akashi, Toshiharu Sugawara

コンピュータシステムシンポジウム2008(ComSys2008) 35 - 42 2008.10 [Refereed]

JAWSの発展とエージェント分野への寄与

木下哲男, 横尾真, 北村泰彦, Toshiharu Sugawara, 寺野隆雄, 新谷虎松, 大須賀昭彦, 峯恒憲

Computer Software 25 ( 4 ) 3 - 10 2008.10 [Refereed]

ユビキタスコーパス作成支援環境の実装と評価

森下達夫, Toshio Hirotsu, Kensuke Fukuda, Toshiharu Sugawara, Satoshi Kurihara

情報学ワークショップ2008(WiNF2008) 111 - 116 2008.09 [Refereed]

マルチエージェントパラダイムとネットワーク

Toshiharu Sugawara

人工知能学会誌 23 ( 5 ) 645 - 651 2008.09 [Refereed]

フリースケールネットワーク方式におけるアドレス変換の解析

片山忠和, Toshio Hirotsu, Kensuke Fukuda, Osamu Akashi, Toshiharu Sugawara, 村上健一郎

情報学ワークショップ2008(WiNF2008) 2008.09 [Refereed]

センサー間の隣接関係の自動推定の高精度化

高橋謙輔, Toshiharu Sugawara

FIT2008 予稿集(査読付き) 2008.09 [Refereed]

マルチエージェントシミュレーションによる学級のいじめ問題の対策行動の効果

田中恵海, Toshiharu Sugawara

第4回ネットワークが創発する知能研究会ワークショップ(JWEIN2008)論文集 2008.08 [Refereed]

断片ダークネットのためのパケット観測用ブリッジの提案

今間俊介, Kensuke Fukuda, Toshio Hirotsu, Toshiharu Sugawara

第9回インターネットテクノロジーワークショップ(WIT2008)論文集 2008.06 [Refereed]

フリースケールネットワーク方式の予備評価ー仮想アドレス使用量の予測

片山忠和, Toshio Hirotsu, Kensuke Fukuda, Osamu Akashi, Toshiharu Sugawara, 村上健一郎

第9回インターネットテクノロジーワークショップ(WIT2008)論文集 2008.06 [Refereed]

Policy-based BGP-control Architecture for Inter-AS Routing Adjustment

Osamu Akashi, Kensuke Fukuda, Toshio Hirotsu, T. Sugawara

Computer Communications Vol. 31 2996 - 3002 2008.06 [Refereed]

Adaptive Manager-side Control Policy in Contract Net Protocol for Massively Multi-Agent Systems

Toshiharu Sugawara, Toshio Hirotsu, Satoshi Kurihara, Kensuke Fukuda

Proceedings of 7th International Joint Conference on Autonomous Agents and Multiagent Systems (AAMAS2008) 1433 - 1436 2008.05 [Refereed]

Effects of Fluctuation in Manager-side Controls on Contract Net Protocol in Massively Multi-agent Systems

Toshiharu Sugawara, Toshio Hirotsu, Satoshi Kurihara, Kensuke Fukuda

Proceedings of IEEE SMC International Conference on Distributed Human-Machine Systems (DHMS2008) 152 - 157 2008.03 [Refereed]

Application of a massively multi-agent system to Internet routing management

Osamu Akashi, Kensuke Fukuda, Satoshi Kurihara, Toshio Hirotsu, Toshiharu Sugawara

MASSIVELY MULTI-AGENT TECHNOLOGY 5043 131 - + 2008 [Refereed]

Effective selection of abstract plans for multi-agent systems

Toshiharu Sugawara, Satoshi Kurihara, Toshio Hirotsu, Kensuke Fukuda, Toshihiro Takada

RESEARCH AND DEVELOPMENT IN INTELLIGENT SYSTEMS XXIV Springer 223 - + 2008 [Refereed]

Application of a massively multi-agent system to Internet routing management

Osamu Akashi, Kensuke Fukuda, Satoshi Kurihara, Toshio Hirotsu, Toshiharu Sugawara

MASSIVELY MULTI-AGENT TECHNOLOGY 5043 131 - + 2008 [Refereed]

Estimation of Sensor-Network Topology from Time-Series Sensor Data using Ant Colony Optimization Method

Kensuke Takahashi, Toshiharu Sugawara

2008 IEEE SWARM INTELLIGENCE SYMPOSIUM 14 - 19 2008 [Refereed]

Controling contract net protocol by local observation for large-scale multi-agent systems

Toshiharu Sugawara, Toshio Hirotsu, Satoshi Kurihara, Kensuke Fukuda

COOPERATIVE INFORMATION AGENTS XII, PROCEEDINGS 5180 206 - + 2008 [Refereed]

ネットワークトポロジの次数情報に着目した,サーバ・クライアント負荷分散方式の提案と評価

Kensuke Fukuda, 佐藤進也, Osamu Akashi, Toshio Hirotsu, Satoshi Kurihara, Toshiharu Sugawara

コンピュータソフトウェア(日本ソフトウエア科学会) Vol. 24 ( 4 ) 78 - 87 2007.10 [Refereed]

文書ストリームにおける語のバーストと共起ネットワークにおけるクラスタ構造の関係について,

佐藤進也, Kensuke Fukuda, Toshiharu Sugawara, Satoshi Kurihara

IPSJ Transactions on Database Vol. 48 ( No. SIG 14 (TOD 35), ) 69 - 81 2007.09 [Refereed]

大規模自律エージェントシステムにおける契約ネットプロトコルの効率特性 (FIT2007 論文賞)

Toshiharu Sugawara, Kensuke Fukuda, Toshio Hirotsu, Satoshi Kurihara

Information Technology Letters Vol. 6 165 - 168 2007.09 [Refereed]

Case-Based Approach to Selecting Abstract Plans in Multi-Agent Systems

Toshiharu Sugawara, Satoshi Kurihara, Toshio Hirotsu, Kensuke Fukuda, Toshihiro Takada

Workshop Proceedings of the Seventh International Conference on Case-Based Reasoning (ICCBR'07) 69 - 78 2007.08 [Refereed]

広域ネットワークに対応したマルチエージェント組織化支援システム

寺内敦, Osamu Akashi, 丸山充, Toshiharu Sugawara, Kensuke Fukuda, Toshio Hirotsu, Satoshi Kurihara, 小柳惠一

人工知能学会誌 Vol. 22 ( 5 ) 482 - 492 2007.05 [Refereed]

エージェント選択戦略によるマルチエージェントシステムの効率と構造について

Toshiharu Sugawara, Satoshi Kurihara, 佐藤進也, Kensuke Fukuda, Osamu Akashi, Toshio Hirotsu

IEICE Transactions on Information and Systems D J90-D ( 3 ) 874 - 886 2007.03 [Refereed]

Agent organization system for multi-agent based network management

Atsushi Terauchi, Osamu Akashi, Mitsuru Maruyama, Toshiharu Sugawara, Ksnsuke Fukuda, Toshio Hirotsu, Satoshi Kurihara, Ksllohi Koyanagi

Transactions of the Japanese Society for Artificial Intelligence 22 ( 5 ) 482 - 492 2007 [Refereed]

Improvements in performance of large-scale multi-agent systems based on the adaptive/non-Adaptive agent selection

Toshiharu Sugawara, Kensuke Fukuda, Toshio Hirotsu, Shin-ya Sato, Satoshi Kurihara

EMERGENT INTELLIGENCE OF NETWORKED AGENTS 56 217 - + 2007 [Refereed]

The impact of network model on performance of load-balancing

Kensuke Fukuda, Toshio Hirotsu, Satoshi Kurihara, Osamu Akashi, Shin-ya Sato, Toshiharu Sugawara

EMERGENT INTELLIGENCE OF NETWORKED AGENTS 56 ( 56 ) 23 - + 2007 [Refereed]

Improvements in performance of large-scale multi-agent systems based on the adaptive/non-Adaptive agent selection

Toshiharu Sugawara, Kensuke Fukuda, Toshio Hirotsu, Shin-ya Sato, Satoshi Kurihara

EMERGENT INTELLIGENCE OF NETWORKED AGENTS 56 ( 56 ) 217 - + 2007 [Refereed]

Performance variation due to interference among a large number of self-interested agents

Toshiharu Sugawara, Toshio Hirotsu, Satoshi Kurihara, Kensuke Fukuda

2007 IEEE CONGRESS ON EVOLUTIONARY COMPUTATION, VOLS 1-10, PROCEEDINGS 766 - + 2007 [Refereed]

Analysis of diagnostic capability for hijacked route problem

Osamu Akashi, Kensuke Fukuda, Toshio Hirotsu, Toshiharu Sugawara

IP OPERATIONS AND MANAGEMENT, PROCEEDINGS 4786 37 - + 2007 [Refereed]

Generating extensional definitions of concepts from ostensive definitions by using web

Shin-ya Sato, Kensuke Fukuda, Satoshi Kurihara, Toshio Hirotsu, Toshiharu Sugawara

WEB INFORMATION SYSTEMS ENGINEERING - WISE 2007, PROCEEDINGS 4831 583 - + 2007 [Refereed]

出来事」に起因する共起ネットワークの局所的な構造の変化について

佐藤進也, Kensuke Fukuda, Satoshi Kurihara, Toshiharu Sugawara

第2回ネットワークが創発する知能研究会ワークショップ (JWEIN2006)論文集, 日本ソフトウエア科学会 2006.09 [Refereed]

マルチエージェント協調におけるネットワーク構造の重要性

Satoshi Kurihara, 佐藤進也, Kensuke Fukuda, Toshiharu Sugawara

第2回ネットワークが創発する知能研究会ワークショップ (JWEIN2006)論文集, 日本ソフトウエア科学会 2006.09 [Refereed]

Getting Daily Human Habitual Behaviours from Infrared Sensor Network

Satoshi Kurihara, Seiichi Honda, Kenichi Fukui, Koichi Moriyama, Masayuki Numao, Kensuke Fukuda, Toshio Hirotsu, Toshihiro Takada, Toshiharu Sugawara

Proceedings of the 3rd International Conference on Networked Sensing Systems (INSS2006) 2006.06 [Refereed]

Total performance by local agent selection strategies in multi-agent systems

Toshiharu Sugawara, Satoshi Kurihara, Toshio Hirotsu, Kensuke Fukuda, Shinya Sato, Osamu Akashi

Proceedings of the International Conference on Autonomous Agents 2006 601 - 608 2006 [Refereed]

Adaptive agent selection in large-scale multi-agent systems

Toshiharu Sugawara, Kensuke Fukuda, Toshio Hirotsu, Shin-ya Sato, Satoshi Kurihara

PRICAI 2006: TRENDS IN ARTIFICIAL INTELLIGENCE, PROCEEDINGS 4099 818 - 822 2006 [Refereed]

Multi-agent systems performance by adaptive/non-adaptive agent selection

Toshiharu Sugawara, Kensuke Fukuda, Toshio Hirotsu, Shin-ya Sato, Satoshi Kurihara

2006 IEEE/WIC/ACM International Conference on Intelligent Agent Technology, Proceedings 555 - 559 2006 [Refereed]

Dependency of network structures in agent selection and deployment

Kensuke Fukuda, Toshio Hirotsu, Satoshi Kurihara, Shin-ya Sato, Osamu Akashi, Toshiharu Sugawara

2006 IEEE/WIC/ACM INTERNATIONAL CONFERENCE ON INTELLIGENT AGENT TECHNOLOGY, PROCEEDINGS 37 - 44 2006 [Refereed]

マルチエージェントシステムにおけるエージェント選択戦略と全体の効率について

Toshiharu Sugawara, Satoshi Kurihara, 佐藤進也, Kensuke Fukuda, Osamu Akashi, Toshio Hirotsu

Joint Agent Workshops and Symposium (JAWS2005), 日本ソフトウエア科学会、電子情報通信学会、人工知能学会、情報処理学会共催 461 - 468 2005.11 [Refereed]

次数の利用はネットワーク性能の改善につながるのか?

Kensuke Fukuda, 佐藤進也, Osamu Akashi, Toshio Hirotsu, Satoshi Kurihara, Toshiharu Sugawara

第1回ネットワークが創発する知能研究会ワークショップ (WEIN2005)論文集 日本ソフトウエア科学会 16 - 22 2005.10 [Refereed]

最適エージェント選択戦略による系の実行効率と構造について

Toshiharu Sugawara, 佐藤進也, Kensuke Fukuda, Toshio Hirotsu, Satoshi Kurihara

第1回ネットワークが創発する知能研究会ワークショップ (WEIN2005)論文集 日本ソフトウエア科学会 1 - 8 2005.10 [Refereed]

ARTISTE: Agent Organization Management System for Multi-agent Systems

Atsushi Terauchi, Osamu Akashi, Mitsuru Maruyama, Kensuke Fukuda, Toshiharu Sugawara, Toshio Hirotsu, Satoshi Kurihara

Proceedings of Eighth Pacific Rim International Workshop on Multi-agents (PRIMA2005) 245 - 260 2005.09 [Refereed]

Predicting Possible Conflicts in Hierarchical planning for Multi-Agent Systems

Toshiharu Sugawara, Satoshi Kurihara, Toshio Hirotsu, Kensuke Fukuda, Toshihiro Takada

Proceedings of 4th International Joint Conference on Autonomous Agents and Multiagent Systems (AAMAS2005) 813 - 820 2005.07 [Refereed]

Efficiency and Fairness of Load Distribution on Scale-Free Property

Kensuke Fukuda, Shin-ya Sato, Osamu Akashi, kazuhiro Kazama, Toshio Hirotsu, Satoshi Kurihara, Toshiharu Sugawara

AAAI-2005 Workshop on LinkAnalysis (LinkAnalysis-2005) 16 - 21 2005.07 [Refereed]

Agent-Based Human-Environment Interaction Framework for Ubiquitous Environment

Satoshi Kurihara, Shigemi Aoyagi, Toshihiro Takada, Toshio Hirotsu, Toshiharu Sugawara

Proceedings of 2nd International Workshop on Networked Sensing Systems (INSS2005) 103 - 108 2005.06 [Refereed]

映像短縮再生システムの教育映像への適用評価

青柳滋己, 佐藤孝治, 高田敏弘, Toshiharu Sugawara, 尾内理紀夫

IPSJ Journal 46 ( 5 ) 1297 - 1305 2005.05 [Refereed]

クリッカブルなオブジェクトの撮影の一方式とその評価

Toshiharu Sugawara, Satoshi Kurihara, 青柳滋己, 佐藤孝治, 高田敏弘

IPSJ Journal 46 ( 5 ) 1330 - 1342 2005.05 [Refereed]

Multi-agent human-environment interaction framework for the ubiquitous environment

S Kurihara, K Fukuda, T Hirotsu, S Aoyagi, T Takada, T Sugawara

MASSIVELY MULTI-AGENT SYSTEMS I 3446 217 - 223 2005 [Refereed]

Time and space correlation in BGP messages

K Fukuda, T Hirotsu, O Akashi, T Sugawara

INFORMATION NETWORKING: CONVERGENCE IN BROADBAND AND MOBILE NETWORKING 3391 215 - 222 2005 [Refereed]

On the use of hierarchical power-law network topology for server selection and allocation in multi-agent systems

K Fukuda, SY Sato, O Akashi, T Hirotsu, S Kurihara, T Sugawara

2005 IEEE/WIC/ACM INTERNATIONAL CONFERENCE ON INTELLIGENT AGENT TECHNOLOGY, PROCEEDINGS 81 - 87 2005 [Refereed]

Detection and diagnosis of inter-AS routing anomalies by cooperative intelligent agents

O Akashi, A Terauchi, K Fukuda, T Hirotsu, M Maruyama, T Sugawara

AMBIENT NETWORKS 3775 181 - 192 2005 [Refereed]

Effective decision making by self-evaluation in the multi-agent environment

S Kurihara, K Fukuda, S Sato, T Sugawara

INTERNET AND NETWORK ECONOMICS, PROCEEDINGS 3828 631 - 640 2005 [Refereed]

エージェントの組織化による広帯域ストリーム向け適応型配信アーキテクチャの提案

寺内敦, Osamu Akashi, 丸山充, Toshiharu Sugawara, Kensuke Fukuda, Satoshi Kurihara, Toshio Hirotsu

第6回インターネットテクノロジーワークショップ (WIT2004) 論文集 日本ソフトウエア科学会 2004.12 [Refereed]

ローソク足チャートを用いたTCPトラフィックの表示法

清水奨, Kensuke Fukuda, Toshio Hirotsu, Toshiharu Sugawara, 後藤滋樹

情報科学技術レターズ、電子情報通信学会/情報処理学会 3 333 - 336 2004.09 [Refereed]

イベントに基づくBGPトラフィックの解析

Kensuke Fukuda, Toshio Hirotsu, Osamu Akashi, Toshiharu Sugawara

情報科学技術レターズ、電子情報通信学会/情報処理学会 3 329 - 332 2004.09 [Refereed]

Inter-AS Routing Policy Adaptation using Cooperative AISLE agents

Osamu Akashi, Kensuke Fukuda, Toshio Hirotsu, Koji Sato, Mitsuru Maruyama, Toshiharu Sugawara

Proceedings of XIX World Telecommunications Congress (WTC/ISS 2004) 2004.09 [Refereed]

Reusing Coordination and Negotiation Strategies in Multi-Agent Systems for Ubiquitous Network Environment

Toshiharu Sugawara, Satoshi Kurihara, Kensuke Fukuda, Toshio Hirotsu, Shigemi Aoyagi, Toshihiro Takada

Proceedings of 3rd International Joint Conference on Autonomous Agents and Multiagent Systems (AAMAS2004) I 496 - 503 2004.07 [Refereed]

Multi-agent Framework for Human-Environment Interaction in Ubiquitous Environment

Satoshi Kurihara, Kensuke Fukuda, Toshio Hirotsu, Shigemi Aoyagi, Toshihiro Takada, Toshiharu Sugawara

Proceedings of the Workshop on Agents for Ubiquitous Computing (UbiAgents2004) 5 - 12 2004.07 [Refereed]

ユーザのアクセス履歴を利用した類似WEBサイト発見手法

Satoshi Kurihara, Toshio Hirotsu, 高田敏弘, Osamu Akashi, Toshiharu Sugawara

IEICE Transactions on Information and Systems D-I (letter) J87-D-I ( 6 ) 741 - 742 2004.06 [Refereed]

VPNとホストの実行環境を統合するパーソナルネットワーク

光来健一, Toshio Hirotsu, 佐藤孝治, Osamu Akashi, Kensuke Fukuda, Toshiharu Sugawara, 千葉滋

コンピュータソフトウェア(日本ソフトウエア科学会誌), 岩波書店 21 ( 1 ) 2 - 12 2004.01 [Refereed]

How collective intelligence emerge in complex environment?

S Kurihara, K Fukuda, T Hirotsu, O Akashi, S Sato, T Sugawara

BIOLOGICALLY INSPIRED APPROACHES TO ADVANCED INFORMATION TECHNOLOGY 3141 484 - 495 2004 [Refereed]

An implementation of flexible-playtime video skimming

S Aoyagi, K Kourai, K Sato, T Takada, T Sugawara, R Onai

MULTIMEDIA COMPUTING AND NETWORKING 2004 5305 178 - 186 2004 [Refereed]

An implementation for capturing clickable moving objects

T Sugawara, S Kurihara, S Aoyagi, K Sato, T Takada

COMPUTER HUMAN INTERACTION: PROCEEDINGS 3101 441 - 450 2004 [Refereed]

共鳴に基づく人と環境とのインタラクションのためのフレームワーク

原聡, 青柳滋己, Toshio Hirotsu, 高田敏弘, Toshiharu Sugawara

11回インタラクティブシステムとソフトウェアに関するワークショップ (WISS2003), テクニカルセッション, 日本ソフトウエア科学会 近代科学社 123 - 128 2003.12 [Refereed]

監視系を安全に構築するための仮想分散環境

光来健一, 千葉滋, Toshio Hirotsu, Toshiharu Sugawara

コンピュータシステム・シンポジウム 2003.12 [Refereed]

柔軟なポリシ管理のための適応型BGP制御アーキテクチャ

Osamu Akashi, 光来健一, Kensuke Fukuda, Toshio Hirotsu, 佐藤孝治, 丸山充, Toshiharu Sugawara

第5回インターネットテクノロジーワークショップ(WIT2003)論文集 日本ソフトウエア科学会 27 - 31 2003.11 [Refereed]

仮想環境を用いた侵入検知システムの安全な構成法

光来健一, Toshio Hirotsu, 佐藤孝治, Osamu Akashi, Kensuke Fukuda, Toshiharu Sugawara, 千葉滋

第5回インターネットテクノロジーワークショップ(WIT2003)論文集 日本ソフトウエア科学会 23 - 26 2003.11 [Refereed]

スモールワールド性を利用したWWWからの情報発見構想

Satoshi Kurihara, Kensuke Fukuda, Toshiharu Sugawara

第5回インターネットテクノロジーワークショップ(WIT2003)論文集 日本ソフトウエア科学会 40 - 47 2003.11 [Refereed]

A Flexible Policy Control Architecture for Inter-AS Routing

O. Akashi, K. Kourai, K. Fukuda, T. Hirotsu, K. Sato, M. Maruyama, T. Sugawara

Proceedings of 7th Asia-Pacific Network Operations and Management Symposium (APNOMS 2003) 392 - 403 2003.10 [Refereed]

集合知における行動制約と間接的協調による全体的秩序生成過程

Satoshi Kurihara, Kensuke Fukuda, Toshio Hirotsu, Osamu Akashi, 佐藤進也, Toshiharu Sugawara

情報科学技術レターズ、電子情報通信学会/情報処理学会 2 117 - 119 2003.09 [Refereed]

仮想ネットワークアーキテクチャによるネットワークワイドな保護機構

Toshio Hirotsu, Kensuke Fukuda, 光来健一, Osamu Akashi, 佐藤孝治, Toshiharu Sugawara

IPSJ Transactions on Advanced Computing Systems (ACS) 44 ( ACS-3 ) 180 - 190 2003.08 [Refereed]

Simple but efficient collaboration in a complex competitive situation

S. Kurihara, K. Fukuda, T. Hirotsu, O. Akashi, S. Sato, T. Sugawara

Proceedings of International Joint Conference on Autonomous Agents and Multiagent Systems (AAMAS2003) 1042 - 1043 2003.07 [Refereed]

Learning Implicit Resource Relationships from Past Plans in Multi-Agent Systems

T. Sugawara, S. Kurihara, O. Akashi

Proceedings of International Joint Conference on Autonomous Agents and Multiagent Systems (AAMAS2003) 1140 - 1141 2003.07 [Refereed]

仮想ネットワークアーキテクチャによるネットワークワイドな保護機構

Toshio Hirotsu, Kensuke Fukuda, 光来健一, Osamu Akashi, 佐藤孝治, Toshiharu Sugawara

先進的計算基盤システムシンポジウム (SACSIS2003), 情報処理学会、電子情報通信学会 2003.05 [Refereed]

音・映像情報を用いた映像短縮再生法の評価実験

青柳滋己, 光来健一, 佐藤孝治, 高田敏弘, Toshiharu Sugawara, 尾内理紀夫

データ工学ワークショップ(DEWS2003), 電子情報通信学会、日本データベース学会 2003.03 [Refereed]

VPN とホストの実行環境を統合するパーソナルネットワーク

光来健一, Toshio Hirotsu, 佐藤孝治, Osamu Akashi, Kensuke Fukuda, Toshiharu Sugawara, 千葉滋

プログラミングおよび応用のシステムに関するワークショップ(SPA2003) 日本ソフトウエア科学会 2003.03 [Refereed]

Proximity Mining: センサデータ履歴からの近接性の発見

高田敏弘, 青柳滋己, Satoshi Kurihara, 光来健一, 清水奨, Toshio Hirotsu, Kensuke Fukuda, Toshiharu Sugawara

プログラミングおよび応用のシステムに関するワークショップ(SPA2003) 日本ソフトウエア科学会 2003.03 [Refereed]

Agents support for flexible inter-AS policy control

O Akashi, T Hirotsu, K Sato, K Kourai, M Maruyama, T Sugawara

2003 SYMPOSIUM ON APPLICATIONS AND THE INTERNET WORKSHOPS, PROCEEDINGS 294 - 298 2003 [Refereed]

Secure and manageable virtual private networks for end-users

K Kourai, T Hirotsu, K Sato, O Akashi, K Fukuda, T Sugawara, S Chiba

LCN 2003: 28TH CONFERENCE ON LOCAL COMPUTER NETWORKS, PROCEEDINGS 385 - 394 2003 [Refereed]

Proximity mining: Finding proximity using sensor data history

T Takada, S Kurihara, T Hirotsu, T Sugawara

FIFTH IEEE WORKSHOP ON MOBILE COMPUTING SYSTEMS & APPLICATIONS, PROCEEDINGS 129 - 138 2003 [Refereed]

Extraction of implicit resource relationships in multi-agent systems

T Sugawara, S Kurihara, O Akashi

INTELLIGENT AGENTS AND MULTI-AGENT SYSTEMS 2891 37 - 49 2003 [Refereed]

Importance of Evolved Structure for emerging self-organization in a complex competitive situation

S. Kurihara, K. Fukuda, T. Hirotsu, O. Akashi, S. Sato, T. Sugawara

Proceedings of the 8th International Conference on the Simulation and Synthesis of Living Systems (ALIFE VIII) 33 - 37 2002.12 [Refereed]

Storing and Using Past Plans and Negotiation Results in Multiagent Systems

T. Sugawara, O. Akashi, S. Kurihara

Proceedings of the IASTED International Conference on Artificial Intelligence and Applications (AIA2002) 387 - 393 2002.09 [Refereed]

Self-centered but cooperative behavior in a complex competitive situation

S. Kurihara, K. Fukuda, T. Hirotsu, O. Akashi, S. Sato, T. Sugawara

Proceedings of the 6th International Conference on Complex Systems 2002 (CS02) 198 - 205 2002.09 [Refereed]

Video Skimming Method for Flexible Play Time

S. Aoyagi, K. Sato, T. Takada, T. Sugawara, R. Onai

Proceedings of IASTED International Conference on Internet and Multimedia Systems and Applications (IMSA2002) 330 - 335 2002.08 [Refereed]

How to find similar web sites by using only link information

S. Kurihara, T. Hirotsu, T. Takada, O. Akashi, T. Sugawara

Proceedings of the International Conference on Advances in Infrastructure for e-Business, e-Education, e-Science, and e-Medicine on the Internet (SSGRR2002 summer) 2002.07 [Refereed]

Agent System for Inter-AS Routing Error Diagnosis

O. Akashi, T. Sugawara, K. Murakami, M. Maruyama, K. Koyanagi

IEEE Internet Computing 6 ( 3 ) 78 - 82 2002.03 [Refereed]

Finding similar web sites by using link information and user's access history

S. Kurihara, T. Hirotsu, T. Takada, O. Akashi, T. Sugawara

Proceedings of the IASTED International Conference on Applied Informatics 116 - 121 2002.02 [Refereed]

複数のオーバレイネットワークを制御するためのプライベートなネットワーク環境

光来健一, Toshio Hirotsu, 佐藤孝治, Osamu Akashi, Toshiharu Sugawara, 千葉滋

コンピュータシス テム・シンポジウム 、 情報処理学会 75 - 82 2002.01 [Refereed]

競合環境下での利己的エージェント集団における社会的秩序生成過程

Satoshi Kurihara, Kensuke Fukuda, Toshio Hirotsu, Osamu Akashi, 佐藤進也, Toshiharu Sugawara

Joint Agent Workshops and Symposium (JAWS 2002) 日本ソフトウエア科学会、電子情報通信学会共催 79 - 87 2002.01 [Refereed]

Cleaにおけるアプリケーションとネットワークのための協調メカニズム

佐藤孝治, Toshio Hirotsu, Kensuke Fukuda, Osamu Akashi, Toshiharu Sugawara

プログラミングおよび応用のシステムに関するワークショップ(SPA2002), 日本ソフトウエア科学会 2002.01 [Refereed]

Clea: A framework for the coordination of applications and networks

K Sato, T Hirotsu, K Fukuda, O Akashi, T Sugawara

PROCEEDINGS OF THE 6TH JOINT CONFERENCE ON INFORMATION SCIENCES 948 - 951 2002 [Refereed]

クリッカブルオブジェクトの撮影

Toshiharu Sugawara, 青柳滋己, 佐藤孝治, 高田敏弘

インタラクティブシステムとソフトウェアIX (WISS2001), テクニカルセッション, 日本ソフトウエア科学会 近代科学社 167 - 172 2001.12 [Refereed]

リンク情報による Webページ間の類似度推定

Satoshi Kurihara, Toshio Hirotsu, 高田敏弘, Osamu Akashi, Toshiharu Sugawara

コンピュータソフトウェア (日本ソフトウエア科学会誌)、岩波書店 18 ( 6 ) 15 - 26 2001.11 [Refereed]

Webアノテーショ ン共有システムCmew/Uの設計と実装

Toshio Hirotsu, 高田敏弘, 青柳滋己, 佐藤孝治, Toshiharu Sugawara

IPSJ Journal 42 ( 10 ) 2466 - 2475 2001.10 [Refereed]

ARESAIN - Alternative Resource Access Information Navigator

T. Hirotsu, T. Takada, S. Kurihara, T. Sugawara

Proceedings of the IASTED International Conference on Parallel and Distributed Computing and Systems 7 - 12 2001.08 [Refereed]

Maintenance of Organizational Information in Dynamic Environments

T. Sugawara, O. Akashi, S. Kurihara

Proceedings of Fourth Pacific Rim International Workshop on Multi-agents (PRIMA2001) 293 - 304 2001.07 [Refereed]

総再生時間が調節可能な映像短縮再生法

青柳滋己, 高田敏弘, 佐藤孝治, Toshiharu Sugawara, 尾内理紀夫

インタラクティブシステムとソフトウェアIX (WISS2001), テクニカルセッション, 日本ソフトウエア科学会 近代科学社 149 - 154 2001.01 [Refereed]

Clea: アプリケーションとネットワークの協調動作のためのフレームワーク

佐藤孝治, Toshio Hirotsu, Kensuke Fukuda, Osamu Akashi, 山崎憲一, Toshiharu Sugawara

および応用のシステムに関するワークショップ (SPA2001), 日本ソフトウエア科学会 2001.01 [Refereed]

A Multi-agent Monitoring and Diagnostic System for TCP/IP-based Network and its Coordination

T. Sugawara, K. Murakami, S. Goto

Knowledge Based Systems Journal, Elsevier Science 14 ( 7 ) 367 - 383 2001.01 [Refereed]

Mirror Site Navigator using Link Information

S. Kurihara, T. Hirotsu, T. Takada, T. Sugawara

Proceedings of World Multiconference on Systemics, Cybernetics and Informatics (SCI2000) IV (Communications Systems and 283 - 290 2000.07 [Refereed]

知的ネットワーク," 超高速ネットワーク技術 第6章, (編者:藤井伸郎、監修:河内正夫)

Toshiharu Sugawara

オーム社 2000.01

声とシナリオ記述を用いた動画閲覧時間短縮のための一考察

青柳滋己, 佐藤孝治, 高田敏弘, Toshiharu Sugawara, 尾内理紀夫

インタラクティブシステムとソフトウェアVIII (WISS2000), デモンストレーションセッション, 日本ソフトウエア科学会 近代科学社 207 - 208 2000.01 [Refereed]

仮想データリンクを用いた多重通信クラスに関する一考察

Toshio Hirotsu, Kensuke Fukuda, Osamu Akashi, 佐藤孝治, 山崎憲一, Toshiharu Sugawara

第3回インターネットテクノロジーワークショップ (WIT'2000) 日本ソフトウエア科学会 2000.01 [Refereed]

リンク情報によるWebページ間の類似度推定

Satoshi Kurihara, Toshio Hirotsu, 高田敏弘, Osamu Akashi, Toshiharu Sugawara

第3回インターネットテクノロジーワークショップ (WIT'2000) 日本ソフトウエア科学会 2000.01 [Refereed]

An organization-related information maintenance component

T Sugawara, O Akashi, S Kurihara, SY Sato

FOURTH INTERNATIONAL CONFERENCE ON MULTIAGENT SYSTEMS, PROCEEDINGS 443 - 444 2000 [Refereed]

音データへのリンク情報の埋め込み方法

青柳滋己, 高田敏弘, 佐藤孝治, Toshio Hirotsu, Toshiharu Sugawara, 尾内理紀夫

コンピュータソフトウエア (日本ソフトウエア科学会誌)、岩波書店 16 ( 6 ) 13 - 23 1999.11 [Refereed]

Dynamic Multimedia Integration with the WWW

K. Sato, T. Takada, S. Aoyagi, T. Hirotsu, T. Sugawara

Proceedings of the 1999 IEEE Pacific Rim Conference on Communications, Computers and Signal Processing 448 - 451 1999.08 [Refereed]

Cmew/A: An Access Method for Audio Data with Link Information

S. Aoyagi, T. Takada, K. Sato, T. Hirotsu, T. Sugawara

Proceedings of the 6th International Conference on Distributed Multimedia Systems (DMS '99) 26 - 33 1999.07 [Refereed]

マルチエージェントを用いた自律組織間診断システム : ENCORE

Osamu Akashi, Toshiharu Sugawara, 村上健一郎, 丸山充, 高橋直久

IPSJ Journal 40 ( 6 ) 2659 - 2668 1999.06 [Refereed]

連続メディアとWWWの統合システムCmewにおけるシナリオ制御機構の実現

佐藤孝治, 高田敏弘, 青柳滋己, Toshio Hirotsu, Toshiharu Sugawara, 尾内理紀夫

コンピュータソフトウエア(日本ソフトウエア科学会誌)、岩波書店 16 ( 3 ) 47 - 56 1999.05 [Refereed]

経験強化と環境同定を統合するマルチエージェント強化学習法の提案

Satoshi Kurihara, Toshiharu Sugawara

コンピュータソフトウエア(日本ソフトウエア科学会誌)、岩波書店 16 ( 2 ) 56 - 61 1999.03 [Refereed]

経験強化と環境同定を統合するマルチエージェント強化学習法の提案

栗原 聡, 菅原俊治

日本ソフトウェア科学会「コンピュータソフトウェア」 16 ( 2 ) 144 - 149 1999 [Refereed]

連続メディアとWWWの統合システムCmewにおけるメディアデータ構造化のためのシナリオ制御機構

佐藤孝治, 高田敏弘, 青柳滋己, Toshio Hirotsu, Toshiharu Sugawara

プログラミングおよび応用のシステムに関するワークショップ (SPA'99) 日本ソフトウエア科学会 1999.01 [Refereed]

電話回線を直接利用したインターネットアプリケーションの実行

原田康徳, Toshio Hirotsu, 高田敏弘, Toshiharu Sugawara

第2回インターネットテクノロジーワークショップ (WIT'99) 日本ソフトウエア科学会 1999.01 [Refereed]

柔軟なプロトコルスタックのためのフレームワークの提案

Kensuke Fukuda, Toshio Hirotsu, 佐藤孝治, 山崎憲一, Toshiharu Sugawara

第2回インターネットテクノロジーワークショップ (WIT'99) 日本ソフトウエア科学会 1999.01 [Refereed]

協調動作によるAS間障害解析の有効性の検証

Osamu Akashi, Toshiharu Sugawara, 村上健一郎, 丸山充, 高橋直久

第2回インターネットテクノロジーワークショップ (WIT'99) 日本ソフトウエア科学会 1999.01 [Refereed]

リンク情報に基づくミラーサイト検出アルゴリズムの検証

Satoshi Kurihara, Toshio Hirotsu, 高田敏弘, Toshiharu Sugawara

第2回インターネットテクノロジーワークショップ (WIT'99) 日本ソフトウエア科学会 1999.01 [Refereed]

マルチホーム環境のためのTransport層Multi-Linkに関する検討

Toshio Hirotsu, Kensuke Fukuda, 高田敏弘, Toshiharu Sugawara

第2回インターネットテクノロジーワークショップ (WIT'99) 日本ソフトウエア科学会 1999.01 [Refereed]

Application Gatewayのためのソフトウエア・カットスルー

Toshio Hirotsu, 高田敏弘, Toshiharu Sugawara

プログラミングおよび応用のシステムに関するワークショップ (SPA'99) 日本ソフトウエア科学会 1999.01 [Refereed]

Adaptive Reinforcement Learning Integrating Exploitation- and Exploration-Oriented Learning

S. Kurihara, R. Onai, T. Sugawara

Journal of Advanced Computational Intelligence 3 ( 6 ) 474 - 478 1999.01 [Refereed]

Cmew: Integrating Continous Media with the Web

T. Takada, K. Sato, S. Aoyagi, T. Hirotsu, T. Sugawara

Proceedings of Multimedia Technology and Applications Conference (IEEE MTAC '98) 136 - 140 1998.09 [Refereed]

Inter-Autonomous-System Diagnosis using Cooperative Reflector Agents

O. Akashi, T. Sugawara, K. Murakami, M. Maruyama, N. Takahashi

Proceedings of 2nd IEEE International Conference on Intelligent Processing Systems (ICIPS98) 227 - 232 1998.08 [Refereed]

Multi-Agent Reinforcement Learning System Integrating Exploitation- and Exploration-oriented Learning

S. Kurihara, R. Onai, T. Sugawara

Proceedings of the 4th Australian workshop on Distributed Artificial Intelligence 1998.07 [Refereed]

Integrating exploitation- and exploration-oriented learning

S Kurihara, T Sugawara, R Onai

Multi-Agent Systems. Theories, Languages and Applications. DAI 1998. LNAI 1544 45 - 57 1998 [Refereed]

Learning Message-Related Coordination Control in Multiagent Systems

T Sugawara, S Kurihara

Multi-Agent Systems. Theories, Languages and Applications. DAI 1998. LNAI 1544 29 - 44 1998 [Refereed]

転送履歴を利用したURL Resolver における最適経路選択

Toshio Hirotsu, 高田敏弘, Satoshi Kurihara, Toshiharu Sugawara

第1回インターネットテクノロジーワークショップ (WIT'98) 日本ソフトウエア科学会 1998.01 [Refereed]

URL Resolverにおける柔軟な経路選択メカニズム

Satoshi Kurihara, Toshio Hirotsu, 高田敏弘, Toshiharu Sugawara

マルチエージェントと協調計算ワークショップ (MACC'98) 日本ソフトウエア科学会 1998.01 [Refereed]

Self-organization based on Non-linear Non-equilibrium Dynamics of Autonomous Agents

S. Kurihara, T. Sugawara, R. Onai

Journal of Artificial Life and Robotics, Springer-Verlag 2 102 - 107 1998.01 [Refereed]

Multimedia Annotation ServerのためのPlug-in Toolkit の設計と実装

Toshio Hirotsu, 高田敏弘, 青柳滋己, 佐藤孝治, Toshiharu Sugawara, 尾内理紀夫

プログラミングおよび応用のシステムに関するワークショップ (SPA'98) 日本ソフトウエア科学会 1998.01 [Refereed]

Learning to Improve Coordinated Actions in Cooperative Distributed Problem-Solving Environment

Toshiharu Sugawara, Victor Lesser

Machine Learning, Kluwer Academic Publishers 33 ( 2月3日 ) 129 - 153 1998.01 [Refereed]

Adaptive Selection of Reactive/Deliberate Planning for a Dynamic Environment

S. Kurihara, S. Aoyagi, T. Sugawara, R. Onai

Journal of Robotics and Autonomous Systems, Elsevier Science 24 ( 3月4日 ) 183 - 195 1998.01 [Refereed]

学習型行動選択ネットワーク:L-ANA

Satoshi Kurihara, Toshiharu Sugawara

マルチエージェントと協調計算ワークショップ (MACC'97) 日本ソフトウエア科学会 1997.01 [Refereed]

マルチエージェントシステムにおけるメッセージの重要さの学習

Toshiharu Sugawara, Satoshi Kurihara

マルチエージェントと協調計算ワークショップ (MACC'97) 日本ソフトウエア科学会 1997.01 [Refereed]

URL Resolver: 「URL書き換え」に基づく多様なサービスの実現

Toshio Hirotsu, 高田敏弘, Toshiharu Sugawara

インターネットコンファレンス97 予稿集(IC97) 121 - 132 1997.01 [Refereed]

Traffic Control Scheme under the Communication Delay of High-speed Networks

K. Horikawa, M. Aida, T. Sugawara

Proceedings of the 2nd International Conference on Multi-Agent Systems (ICMAS96) 111 - 117 1996.12 [Refereed]

分散協調問題解決におけるプランの再利用について

Toshiharu Sugawara

IEICE Transactions on Information and Systems D-II J79-D-II ( 6 ) 1098 - 1105 1996.06 [Refereed]

Reusing Past Plans in Distributed Planning

Toshiharu Sugawara

of the 1st International Conference on Multi-Agent Systems (ICMAS95) 360 - 367 1995.01 [Refereed]

Learning Coordination Plans in Distributed Problem-Solving Environments

T. Sugawara, V. Lesser

Proceedings of the 1st Int Conference on Multi-Agent Systems (ICMAS95) 462 - 462 1995.01 [Refereed]

Plan Reuse in Cooperative Distributed Problem Solving

Toshiharu Sugawara

Proceedings of the Seventh Australian Joint Conference on Artificial Intelligence (AI94) 346 - 353 1994.11 [Refereed]

分散プランニングにおけるプランの再利用について

Toshiharu Sugawara

マルチエージェントと協調計算ワークショップ (MACC'94) 日本ソフトウエア科学会 1994.10 [Refereed]

ネットワーク用エキスパートシステム

Toshiharu Sugawara

人工知能学会誌 9 ( 1 ) 1994.01 [Refereed]

協調のためのルールの学習について

Toshiharu Sugawara, Victor Lesser

マルチエージェントと協調計算ワークショップ (MACC'93) 日本ソフトウエア科学会 1993.12 [Refereed]

On-Line Learning of Coordination Plans

T. Sugawara, V. Lesser

Proceedings of the 12th International AAAI Workshop on Distributed Artificial Intelligence 335 - 377 1993.05 [Refereed]

On-Line Learning of Coordination Plans

T. Sugawara, V. R. Lesser

COINS Technical Report (University of Masachusetts at Amherst) 93-27 1993.01

Construction of a Knowledge Base by Means of Inter-Frame Structures

Toshiharu Sugawara

Systems and Computers in Japan 24 ( 12 ) 22 - 30 1993.01 [Refereed]

USING ACTION BENEFITS AND PLAN CERTAINTIES IN MULTIAGENT PROBLEM-SOLVING

T SUGAWARA

NINTH CONFERENCE ON ARTIFICIAL INTELLIGENCE FOR APPLICATIONS : PROCEEDINGS 407 - 413 1993 [Refereed]

ISDN Internet for FIPTH: Fast IP to The Home --- Development of MLP-over-ISDN Protocol

K. Murakami, T. Sugawara

Proceedings of INET'92 127 - 131 1992.06 [Refereed]

A Multiagent Diagnostic System for Internetwork Problems

T. Sugawara, K. Murakami

Proceedings of INET'92 317 - 325 1992.06 [Refereed]

フレーム構造に着目した知識ベース作成支援

Toshiharu Sugawara

IEICE Transactions on Information and Systems D-II J75-D-II ( 3 ) 601 - 607 1992.03 [Refereed]

Cooperation in Multiagent Systems by Hypothesis-Based Advanced Reasoning

Toshiharu Sugawara

Proceedings of 11th AAAI International Workshop on Distributed Artificial Intelligence 355 - 369 1992.02 [Refereed]

大規模インターネットワーク診断/監視エキスパートシステムについて

Toshiharu Sugawara

IEICE Transactions on Information and Systems D-I J73-D-1 ( 12 ) 990 - 996 1990.12 [Refereed]

Communication Strategy Decision by Costs

T. Sugawara

Proceedings of 10th AAAI International Workshop on Distributed Artificial Intelligence Chapter 20 1 - 9 1990.10 [Refereed]

A COOPERATIVE LAN DIAGNOSTIC AND OBSERVATION EXPERT SYSTEM

T SUGAWARA

NINTH ANNUAL INTERNATIONAL PHOENIX CONFERENCE ON COMPUTERS AND COMMUNICATIONS 667 - 674 1990 [Refereed]

Toshiharu Sugawara

精密工学会誌 54 ( 8 ) 1413 - 1417 1988.01

Extracting rules from data with exceptions

T. Sugawara

Proceedings of the 7th Conference of the Canadian Society for Computational Studies of Intelligence (CSCSI-88) 177 - 183 1988.01 [Refereed]

フレームシステムにおける継承機能の拡張について

Toshiharu Sugawara

Symp on Information and Cybernetics 97 - 106 1985.01 [Refereed]

Knowledge Representation and INference Environment: KRINE, --- An Approach to Integration of Frame, Prolog, and Graphics

Y. Ogawa, K. Shima, T. Sugawara, S. Takagi

Proceedings of the International Conference on Fifth Generation Computer Systems 643 - 651 1984.01 [Refereed]

TENSOR-PRODUCTS OF SINGULAR HOLOMORPHIC REPRESENTATIONS OF SU(N,N) AND MP(N,R)

H YAMADA, T SUGAWARA

PROCEEDINGS OF THE JAPAN ACADEMY SERIES A-MATHEMATICAL SCIENCES 58 ( 7 ) 315 - 318 1982 [Refereed]
Books and Other Publications
PRIMA 2012: Principles and Practice of Multi-Agent Systems

Iyad Rahwan, Wayne Wobcke, Sandip Sen, Toshiharu Sugawara

Springer (LNCS/LNAI 7455) 2012.09 ISBN: 9783642327292

Indirect Coordination Mechanism of MAS (book chapter in "Multiagent Systems")

Satoshi Kurihara, Kensuke Fukuda, Shinya Sato, Toshiharu Sugawara

IN-TECH 2009.02 ISBN: 9783902613516

Massively Multi-Agent Technology

Nadeem Jamali, Paul Scerri, Toshiharu Sugawara

Springer (LNCS) 2008.08 ISBN: 9783540854487

How Collective Intelligence Emerge in the Standard Minority Game, (book chapter)

Satoshi Kurihara, Kensuke Fukuda, Toshio Hirotsu, Osamu Akashi, Toshiharu Sugawara

The Complex Networks of Economic Interactions Essays in Agent-Based Economics and Econophysics, Lecture Notes in Economics and Mathematical Systems, Springer 2006 ISBN: 3540287264

Multi-Agent Human-Environment Interaction Framework for the Ubiquitous Environment, (book chapter)

Satoshi Kurihara, Kensuke Fukuda, Toshio Hirotsu, Shigemi Aoyagi, Toshihiro Takada, Toshiharu Sugawara

Massively Multi-Agent Systems I, Springer 2005.07

How collective intelligence emerge in complex environment?, (book chapter)

Satoshi Kurihara, Kensuke Fukuda, Toshio Hirotsu, Osamu Akashi, Shinya Sato, Toshiharu Sugawara

Inspired Approaches to Advanced Information Technology、Springer 2004.10 ISBN: 3540233393

知的ネットワーク (書名:超高速ネットワーク技術 第6章)

菅原 俊治

オーム社 2000

Learning Message-Related Coordination Control in Multiagent Systems, (book chapter)

T. Sugawara, S. Kurihara

Multi-Agent Systems -- Theories, Languages, and Applications, Springer-Verlag 1999

Multi-Agent Reinforcement Learning System Integrating Exploitation- and Exploration-oriented Learning, (book chapter)

S. Kurihara, R. Onai, T. Sugawara

Multi-Agent Systems -- Theories, Languages, and Applications, Springer-Verlag 1999

協調のためのルールの学習について, (book chapter)

菅原俊治, Victor Lesser

マルチエージェントと協調計算 III (近代科学社刊) 1994

自己診断ネットワーク (AI奇想曲 竹内 郁雄編), (book chapter)

菅原俊治

NTT出版 1992
Misc
Cooperative Behavior on Limited Resource Using Deep Reinforcement Learning in Multi-Agent System

LI, Yining, SUGAWARA, Toshiharu

情報処理学会研究報告(Web) 行動変容と社会システム 5 2019.03

Internal/External technical report, pre-print, etc.

菅原 俊治

情報処理 59 ( 8 ) 754 - 755 2018.07

店舗間の距離による競合する小売店の価格・在庫戦略への影響

尾形 直哉, Toshiharu Sugawara

IEICE technical report. Artificial intelligence and knowledge-based processing 118 ( 116 ) 29 - 34 2018.07

マルチエージェント継続協調巡回問題における位置情報を利用したふるまいの類似度推定

Ayumi Sugiyama, Vourchteang Sea, Toshiharu Sugawara

IEICE technical report. Artificial intelligence and knowledge-based processing 118 ( 116 ) 23 - 28 2018.07

通信遅延がある環境における効率的なチーム編成手法の提案

舟戸崚也, Masashi Hayano, 飯嶋直輝, Toshiharu Sugawara

知能システム研究会予稿集, 情報処理学会 2017-ICS-190 ( 9 ) 1 - 7 2018.03

通信制限のある複数エージェントの協調巡回清掃問題における担当領域の重複とその抑制手法の提案,

吉村 祐, Ayumi Sugiyama, Toshiharu Sugawara

The 117th IPSJ SIG on Mathematical Modeling and Problem Solving (SIGMPS) 2018-MPS-117 ( 9 ) 2018.03

心理特性と外部情報の影響考慮した災害避難シミュレーション

本田 慧悟, Toshiharu Sugawara

IPSJ National Convention 3S-09 2018.03

異なる利得構造を持つエージェントが混在するネットワークにおける協調促進について

村中慧, 大塚知亮, Toshiharu Sugawara

知能システム研究会予稿集, 情報処理学会 2017-ICS-190 ( 8 ) 1 - 7 2018.03

マルチエージェント探索問題における粗視化とフィルタリングの統合手法による領域分割について

湯徳 尊久, Ayumi Sugiyama, Toshiharu Sugawara

IPSJ National Convention 2Q-04 2018.03

エージェント間の通信遅延を考慮した効率的なチーム編成手法の提案

舟戸 崚也, Toshiharu Sugawara

IPSJ National Convention 3Q-06 2018.03

ソーシャルメディアにおける限界効用逓減の効果

三浦 雄太郎, Fujio Toriumi, Toshiharu Sugawara

IPSJ National Convention 4ZE-06 2018.03

エレベータ群管理システムにおける人数推定を用いた呼び割当手法とスケジューリング手法

井手理菜, 山内智貴, Toshiharu Sugawara

Joint Agent Workshops and Symposium (JAWS 2017) 2017.09

値引きを考慮した小売店の発注戦略の分析

尾形直哉, Masashi Hayano, Toshiharu Sugawara

情報処理学会, 知能システム研究会 2017-ICS-186 ( 5 ) 1 - 7 2017.03

係り受け関係の類似性に着目した小説の著者推定

小泉知夏, Toshiharu Sugawara

情報処理学会, 知能システム研究会 2017-ICS-186 ( 7 ) 1 - 7 2017.03

三浦雄太郎, 大阪健吾, Fujio Toriumi, Toshiharu Sugawara

社会におけるAI研究会, 人工知能学会 2017.03

7P-03トピックモデルを用いた人狼ゲームの会話に基づく役職別のプレイヤ推定法

荒木大輔, Fujio Toriumi, Toshiharu Sugawara

IPSJ National Convention 2017.03

7F-05 非同期チーム編成における互恵編成戦略の提案と評価

Masashi Hayano, Toshiharu Sugawara

IPSJ National Convention 2017.03

大塚 知亮, Toshiharu Sugawara

第一回計算社会科学ワークショップ 2017.02

栗原 聡, 菅原 俊治

情報処理学会論文誌数理モデル化と応用(TOM) 9 ( 3 ) ii - ii 2016.12

Reinforcement Learning using Filter and Coarse-Grained States in Multi-agent Exploration Problems

湯徳 尊久, 杉山 歩未, 菅原 俊治

電子情報通信学会技術研究報告 = IEICE technical report : 信学技報 116 ( 350 ) 55 - 60 2016.12

Applying reinforcement learning to multi-agent patrolling with priority setting

小瀬木 晴信, 杉山 歩未, 菅原 俊治

電子情報通信学会技術研究報告 = IEICE technical report : 信学技報 116 ( 350 ) 49 - 54 2016.12

An Elevator Group Control System Using Estimated Numbers of Passengers

井手 理菜, 菅原 俊治

電子情報通信学会技術研究報告 = IEICE technical report : 信学技報 116 ( 117 ) 13 - 18 2016.06

Decentralized area partitioning for a cooperative cleaning task with limited communication range

吉村 祐, 杉山 歩未, 菅原 俊治

電子情報通信学会技術研究報告 = IEICE technical report : 信学技報 115 ( 478 ) 7 - 12 2016.03

Efficient distributed search method using Q-learning in an environment with map

湯徳 尊久, 杉山 歩未, 菅原 俊治

電子情報通信学会技術研究報告 = IEICE technical report : 信学技報 115 ( 478 ) 1 - 6 2016.03

Norm emergence through Influence-based aggregative learning in Mobile agent network

大塚 知亮, 菅原 俊治

知識ベースシステム研究会 107 1 - 6 2016.03

継続的に発生する優先度つきタスクの効率的割り当て手法の一解法について

Naoki Iijima, Kengo Saito, Masashi Hayano, Toshiharu Sugawara

情報処理学会, 知能システム研究会 2016-ICS-182 ( 9 ) 1 - 7 2016.03

Method to calculate the split values according to number of vehicles between adjacent intersections

大渕 敬寛, 菅原 俊治

電子情報通信学会技術研究報告 = IEICE technical report : 信学技報 115 ( 381 ) 131 - 136 2015.12

Effective Team Formation for Allocating Tasks with Deadlines

川口 竜太郎, 早野 真史, 菅原 俊治

電子情報通信学会技術研究報告 = IEICE technical report : 信学技報 115 ( 381 ) 125 - 130 2015.12

Resource Allocation with Preference Order and Effective Allocation Methods

齋藤 健吾, 菅原 俊治

電子情報通信学会技術研究報告 = IEICE technical report : 信学技報 115 ( 381 ) 119 - 124 2015.12

ランダム性を考慮したスマートグリッドにおける家庭の電力売買戦略の学習 (人工知能と知識処理)

石川 直樹, 坂本 裕紀, 菅原 俊治

電子情報通信学会技術研究報告 = IEICE technical report : 信学技報 115 ( 97 ) 1 - 6 2015.06

共同関係の強化による効率的なチーム編成手法の実現

Masashi Hayano, Yuki Miyashita, Toshiharu Sugawara

IPSJ National Convention 4T-04 2015.03

直接互恵性が働くソーシャルメディアにおける協調の進化

大阪 健吾, 平原 悠喜, Fujio Toriumi, Toshiharu Sugawara

IPSJ SIG Notes. ICS 2015 ( 12 ) 1 - 7 2015.02

デッドライン付きタスクを対象とした効率的チーム編成手法の提案

川口 竜太郎, Masashi Hayano, Toshiharu Sugawara

IPSJ SIG Notes. ICS 2015 ( 4 ) 1 - 8 2015.02

Proposal of Dynamic Control for Right-Turn and Time-Difference Signals according to Traffic Volume

OBUCHI Takahiro, SUGAWARA Toshiharu

IEICE technical report. Artificial intelligence and knowledge-based processing 114 ( 339 ) 19 - 24 2014.11

Charge-Discharge Method by Smart Meter according to Home Usage and Electric Market Price

SAKAMOTO Hiroki, SUGAWARA Toshiharu

IEICE technical report. Artificial intelligence and knowledge-based processing 114 ( 89 ) 19 - 24 2014.06

Learning of Probability of Dust Accumulation without Communications for Multi-agent Continuous Cleaning

SUGIYAMA Ayumi, SUGAWARA Toshiharu

IEICE technical report. Artificial intelligence and knowledge-based processing 114 ( 89 ) 7 - 12 2014.06

マルチエージェント巡回清掃における自律的戦略の過学習とその一解消手法,

Ayumi Sugiyama, Toshiharu Sugawara

Annual Conference of the Japanese Society for Artificial Intelligence 2014 ( 0 ) 3A34 - 3A34 2014.05

Resource Allocation with Preference Order and Effect of Allocation Strategy on Solution Qualities

SAITO Kengo, OHENOKI Keita, SUGAWARA Toshiharu

IEICE technical report. Artificial intelligence and knowledge-based processing 113 ( 459 ) 19 - 24 2014.03

Member selection in team formation using relationship of trustworthiness and reward estimation

MIYASHITA Yuki, SUGAWARA Toshiharu

IEICE technical report. Artificial intelligence and knowledge-based processing 113 ( 459 ) 13 - 18 2014.03

平均二乗誤差に基づく信頼ネットワークによるグループワークの公正な相互評価方法の提案

Yumeno Shiba, Toshiharu Sugawara

社会システムと情報技術研究ウィーク (社会におけるAI研究会, 人工知能学会) 2014.03

コミュニティの影響力を考慮した拡張型Collective Learningによるスモールワールドネットワーク上のノルムの収束について

Ryosuke Shibusawa, Toshiharu Sugawara

社会システムと情報技術研究ウィーク (社会におけるAI研究会, 人工知能学会) 2014.03

Method of Solving the Overlearning in Autonomous Strategy Learning for Multi-agent Continuous Cleaning

杉山 歩未, 菅原 俊治

人工知能学会全国大会論文集 28 1 - 4 2014

Multi-Robot Area Partitioning Based on Differences in Patrolling Algorithms

KATO Chihiro, SUGAWARA Toshiharu

IEICE technical report. Artificial intelligence and knowledge-based processing 113 ( 332 ) 71 - 76 2013.11

Efficient team formation in a large-scale environment

HAYANO Masashi, SUGAWARA Toshiharu

IEICE technical report. Artificial intelligence and knowledge-based processing 113 ( 332 ) 7 - 12 2013.11

Efficient Channel Division and Information Sharing Using Reinforcement Learning for Cooperative Multi-agent Systems

Xue Zhang, Toshiharu Sugawara

IEICE technical report. Artificial intelligence and knowledge-based processing AI2013-21 13 - 18 2013.11

F-033 Evolutional Cooperation on Social Media of Small World Model

Hirahara Yuki, Toriumi Fujio, Sugawara Toshiharu

情報科学技術フォーラム講演論文集 12 ( 2 ) 355 - 360 2013.08

F-033 Evolutional Cooperation on Social Media of Small World Model

Hirahara Yuki, Toriumi Fujio, Sugawara Toshiharu

情報科学技術フォーラム講演論文集 12 ( 2 ) 355 - 360 2013.08

A Proposal of Energy Management Method based on Learning Data of Supply using Smart Meter

SAKAMOTO Hiroki, SUGAWARA Toshiharu

IEICE technical report. Artificial intelligence and knowledge-based processing 113 ( 113 ) 7 - 11 2013.07

Multi-Robot Area Partitioning with Battery Limitations in Continuous Cleaning : A Simple Situation

加藤 千紘, 米田 圭佑, 菅原 俊治

知識ベースシステム研究会 98 33 - 38 2013.03

DNSクエリのクラスタリングによるクエリパターンの異常検出

風戸雄太, Kensuke Fukuda, Toshiharu Sugawara

IPSJ National Convention 2013 ( 1 ) 535 - 536 2013.03

家庭におけるスマートメーターを活用した電力制御・売買手法の提案

坂本裕紀, Toshiharu Sugawara

IPSJ National Convention 2013 ( 1 ) 405 - 406 2013.03

リソース推定方法と役割学習を組み合わせたチーム編成の効率化について

Masashi Hayano, 浜田 大, Toshiharu Sugawara

社会システムと情報技術研究ウィーク (知識ベースシステム研究会, 人工知能学会) 2013 ( 11 ) 1 - 6 2013.03

バッテリ制限付きマルチロボットによる継続的な巡回清掃のための領域分割法の提案

加藤千紘, 米田圭佑, Toshiharu Sugawara

社会システムと情報技術研究ウィーク (知識ベースシステム研究会, 人工知能学会) 2013.03

マルチロボット巡回清掃における強化学習を用いた行動計画法の提案と評価

米田圭佑, 加藤千紘, Toshiharu Sugawara

The 87th IPSJ SIG on Mathematical Modeling and Problem Solving (SIGMPS) 2013 ( 18 ) 1 - 6 2013.02

Efficient Task Allocation by Learning and Reorganization of Hierarchical Agent Network Based on Observed Delay

URAKAWA Kazuki, SUGAWARA Toshiharu

IEICE technical report. Artificial intelligence and knowledge-based processing 111 ( 474 ) 13 - 18 2012.03

幼児エージェントモデル集団における世代学習とその特徴

上野祐輝, Toshiharu Sugawara

IPSJ SIG on Mathematical Modeling and Problem Solving (SIGMPS) 2012-MPS-87 ( 22 ) 2012.03

ACO を用いた VLAN 環境下における動的中継点制御のスケーラビリティの向上

女部田啓太, Toshiharu Sugawara

IPSJ SIG on Mathematical Modeling and Problem Solving (SIGMPS) 2012-MPS-87 ( 3 ) 2012.03

Improving the Scalability of Dynamic IP Routing Points Migration for VLAN Environment using ACO

女部田 啓太, 菅原 俊治

研究報告数理モデル化と問題解決(MPS) 2012 ( 3 ) 1 - 6 2012.02

Model of Generational Learning by Infant Agents in a Polyphyletic Group and its Characteristics.

上野 祐輝, 菅原 俊治

研究報告数理モデル化と問題解決(MPS) 2012 ( 22 ) 1 - 6 2012.02

Automatic Event Determination Method from Keywords

YAMAMOTO Nao, SATO Shin-ya, SUGAWARA Toshiharu

IEICE technical report. Artificial intelligence and knowledge-based processing 111 ( 310 ) 59 - 63 2011.11

Automatic Event Determination Method from Keywords

YAMAMOTO Nao, SATO Shin-ya, SUGAWARA Toshiharu

電子情報通信学会技術研究報告. AI, 人工知能と知識処理 111 ( 310 ) 59 - 63 2011.11

Seat Tendering and Allocation using Auction in Theater Services

大榎 啓太, 菅原 俊治

日本ソフトウェア科学会大会論文集 28 ( 7.00E-01 ) 1 - 7 2011.09

Efficient Team Formation based on Learning and Reorganization and Influence of Change of Tasks

佐藤 大樹, 菅原 俊治

研究報告数理モデル化と問題解決(MPS) 2011 ( 28 ) 1 - 6 2011.09

報酬配分に基づく 強化学習を用いた効率的なチーム編成手法の提案

浜田大, Toshiharu Sugawara

The 25th Annual Conference of the Japanese Society for Artificial Intelligence 2011 ( 0 ) 1F33 - 1F33 2011.06

幼児期の学習モデルを利用した語彙の獲得と世代学習の効果と特徴

上野祐輝, Toshiharu Sugawara

The 25th Annual Conference of the Japanese Society for Artificial Intelligence 25 1 - 4 2011.06

段階的推定モデルによるセンサネットワークのトポロジー推定

渡辺友太, Toshio Hirotsu, Satoshi Kurihara, Toshiharu Sugawara

IPSJ SIG on Mathematical Modeling and Problem Solving (SIGMPS) 2011-MPS-82 ( 2 ) 2011.03

人流シミュレーションによる店内レイアウトの 効果分析

邊見典子, Toshiharu Sugawara

IPSJ National Convention 1R-5 2011.03

Sensor Network Topology Estimation Using Incremental Estimation Model

渡辺 友太, 栗原 聡, 廣津 登志夫, 菅原 俊治

研究報告数理モデル化と問題解決(MPS) 2011 ( 4 ) 1 - 6 2011.02

幼児期の学習モデルを利用した語彙の獲得と世代学習の効果と特徴

上野 祐輝, 菅原 俊治

JSAI大会論文集 2011 ( 0 ) 1G14 - 1G14 2011

Effective coalition formation using reinforcement learning based on the utility distribution strategies

浜田 大, 菅原 俊治

人工知能学会全国大会論文集 25 1 - 4 2011

A Method for Ease of Traffic Congestion Using Traffic Congestion Reducer.

萬屋 賢人, 菅原 俊治

研究報告バイオ情報学(BIO) 2010 ( 5 ) 1 - 6 2010.12

A Method for Ease of Traffic Congestion Using Traffic Congestion Reducer.

萬屋 賢人, 菅原 俊治

研究報告数理モデル化と問題解決(MPS) 2010 ( 5 ) 1 - 6 2010.12

日次ニュース業界別記事抽出による株価変動予測

本多隆虎, 和泉潔, 松井藤五郎, 吉田稔, 中川裕志, 石田智也, 中嶋啓浩, Toshiharu Sugawara

ファイナンスにおける人工知能応用研究会 SIG-FIN-005-06 33 - 38 2010.10

Darknetに到着するUDPパケットの特徴解析

大田昌幸, Kensuke Fukuda, Toshio Hirotsu, Toshiharu Sugawara

日本ソフトウェア科学会第27回大会 3A-3 2010.09

ブリッジを用いた動的アドレス変更機構の開発と評価

阿久津準, Toshio Hirotsu, Toshiharu Sugawara

日本ソフトウェア科学会第27回大会 1C-1 2010.09

F-038 A Method of Sensor Topology Estimation in Sensor Network Environments

Watanabe Yuta, Kurihara Satoshi, Sugawara Toshiharu

情報科学技術フォーラム講演論文集 9 ( 2 ) 457 - 460 2010.08

F-050 Topic Extraction using Co-occurrence and Specialized Words of Blog Articles in Specific Catetories

Yamamoto Nao, Sato Shin-ya, Sugawara Toshiharu

情報科学技術フォーラム講演論文集 9 ( 2 ) 503 - 506 2010.08

F-038 A Method of Sensor Topology Estimation in Sensor Network Environments

Watanabe Yuta, Kurihara Satoshi, Sugawara Toshiharu

情報科学技術フォーラム講演論文集 9 ( 2 ) 457 - 460 2010.08

A Clustering Method Using Graph and Synchronization

HAYAMIZU Yutaro, SUGAWARA Toshiharu

The IEICE transactions on information and systems 93 ( 7 ) 1226 - 1235 2010.07

A Search Action Extraction Method Based on Browsing History

SATOH Daiki, SUGAWARA Toshiharu

IEICE technical report 110 ( 105 ) 31 - 35 2010.06

渋滞相からメタ安定相への遷移を可能にする渋滞緩和エージェントの提案と効果

萬屋賢人, Toshiharu Sugawara

The24th Annual Conference of the Japanese Society for Artificial Intelligence (JSAI2010) 2010 ( 0 ) 2I1OS54 - 2I1OS54 2010.06

Analyzing influence of personnel reassignment strategy to performance and knowledge transfer in an organization based on multi-agent simulation

HARADA Kazuharu, SUGAWARA Toshiharu

全国大会講演論文集 72 ( 0 ) 313 - 314 2010.03

Analysis of Binary PSO Convergence for VLAN Traffic Optimization Problem

TAKAHASHI Kensuke, ABE Hirotake, HIROTSU Toshio, SUGAWARA Toshiharu

全国大会講演論文集 72 ( 0 ) 429 - 430 2010.03

An Experiment of Generation of Social Norms by Multi-Agent Reinforcement Learning

NAKAO Keisuke, SUGAWARA Toshiharu

全国大会講演論文集 72 ( 0 ) 443 - 444 2010.03

Extracting Address-Scan Attacks from Darknet Traffic

SUGIMOTO Shu, FUKUDA Kensuke, HIROTSU Toshio, SUGAWARA Toshiharu

全国大会講演論文集 72 ( 0 ) 269 - 270 2010.03

An Application for Long-Term Life Log Data Collecting

UEDA Yoshihiro, KOMMA Syunsuke, TAKAHASHI Kensuke, SUGAWARA Toshiharu

全国大会講演論文集 72 ( 0 ) 299 - 300 2010.03

Development and evaluation of the attack information notification framework for distributed cooperative attack monitoring architecture

KOMMA Syunsuke, FUKUDA Kensuke, HIROTSU Toshio, SUGAWARA Toshiharu

全国大会講演論文集 72 ( 0 ) 619 - 620 2010.03

DS-2-5 Estimation of Human Moving Line in a Sensor Network Environment

Watanabe Yuta, Sugawara Toshiharu

Proceedings of the IEICE General Conference 2010 ( 1 ) "S - 25"-"S-26" 2010.03

DS-2-8 An Application-level Evaluation of Adaptive Power Saving Sampling

Hirotsu Toshio, Nishitani Shinnosuke, Abe Hirotake, Umemura Kyoji, Fukuda Kensuke, Kurihara Satoshi, Sugawara Toshiharu

Proceedings of the IEICE General Conference 2010 ( 1 ) "S - 31"-"S-32" 2010.03

自律型省電力サンプリングのアプリケーション評価

Toshio Hirotsu, 西谷信之介, 阿部洋丈, 梅村恭司, Kensuke Fukuda, Satoshi Kurihara, Toshiharu Sugawara

IEICE General Conference DS-2-8 2010.03

センサネットワークにおける人物の動線推定

渡辺友太, Toshiharu Sugawara

IEICE General Conference DS-2-5 2010.03

AMPSOを用いたVLAN環境下における動的中継点制御のスケーラビリティの向上

高橋謙輔, Toshiharu Sugawara

IPSJ SIG on Mathematical Modeling and Problem Solving (SIGMPS) Vol. 2010-MPS-77 ( No. 6 ) 2010.03

Improving the Scalability of Dynamic IP Routing Points Migration for VLAN Environment using AMPSO

高橋 謙輔, 菅原 俊治

研究報告数理モデル化と問題解決(MPS) 2010 ( 6 ) 1 - 6 2010.02

A Method of Transition from Congestion Phases to Metastable Phases

萬屋 賢人, 菅原 俊治

人工知能学会全国大会論文集 24 1 - 4 2010

Effective Planning for Conflicting Situations for Ubiquitous Sensor Network Environments

Toshiharu Sugawara, Satoshi Kurihara, Toshio Hirotsu, Kensuke Fukuda, Toshihiro Takada

Autonomous Agents, Publisher: InTech 91 - 106 2010 [Refereed]

Article, review, commentary, editorial, etc. (other)

Probablistic Strategy in Award Phase of Large-Scale Contract Net Protocol

SUGAWARA Toshiharu, KURIHARA Satoshi, HIROTSU Toshio, FUKUDA Kensuke

The IEICE transactions on information and systems 92 ( 11 ) 1840 - 1850 2009.11

Estimation of Sensor-Network Topology Using Pheromonal Model

TAKAHASHI Kensuke, KURIHARA Satoshi, HIROTSU Toshio, SUGAWARA Toshiharu

The IEICE transactions on information and systems 92 ( 11 ) 1851 - 1860 2009.11

A study on factors for defining contexts

SATO Shin-ya, FUKUDA Kensuke, KURIHARA Satoshi, HIROTSU Toshio, SUGAWARA Toshiharu

IPSJ SIG Notes 2009 ( 2 ) 91 - 96 2009.11

A study on factors for defining contexts

SATO Shin-ya, FUKUDA Kensuke, KURIHARA Satoshi, HIROTSU Toshio, SUGAWARA Toshiharu

IPSJ SIG Notes 2009 ( 2 ) 91 - 96 2009.11

Improvement of team formations according to organizational structures and reorganization

KATAYANAGI Ryota, SUGAWARA Toshiharu

IEICE technical report 109 ( 211 ) 43 - 48 2009.09

組織の再構成によるチーム編成の効率化への組織構造による影響

片柳亮太, Toshiharu Sugawara

人工知能と知識処理研究会技術研究報告 AI2009-17 43 - 48 2009.09

強化学習とリンクの動的生成を用いた組織の再構成によるチーム編成の効率化

片柳亮太, Toshiharu Sugawara

2009 Annual Conference of the Japanese Society for Artificial Intelligence 2009 ( 0 ) 2G22 - 2G22 2009.06

Migration of the IP Routing Points for Distributed Virtual Routing

廣津 登志夫, 福田 健介, 栗原 聡, 明石 修, 菅原 俊治

情報処理学会論文誌コンピューティングシステム(ACS) 2 ( 1 ) 123 - 132 2009.03

Analysis of relationship between delay correlation and distance of IP addresses in Darknet

OHTA Masayuki, SUGIMOTO Syu, SUGAWARA Toshiharu, FUKUDA Kensuke, HIROTSU Toshio

全国大会講演論文集 71 ( 3 ) 3 - 205 2009.03

DS-2-7 Secure Information Exchange System using Dynamic Address Migration

Kuroda Hiroaki, Hirotsu Toshio, Fukuda Kensuke, Kurihara Satoshi, Akashi Osamu, Sugawara Toshiharu

Proceedings of the IEICE General Conference 2009 ( 1 ) "S - 51"-"S-52" 2009.03

DS-2-4 Adaptive Sampling for Environmental Monitoring System based on Power Saving

Nishitani Shinnosuke, Hirotsu Toshio, Fukuda Kensuke, Sugawara Toshiharu, Kurihara Satoshi

Proceedings of the IEICE General Conference 2009 ( 1 ) "S - 45"-"S-46" 2009.03

DS-2-3 Decentralization of Sensor Network Topology Estimation

Takahashi Kensuke, Sugawara Toshiharu

Proceedings of the IEICE General Conference 2009 ( 1 ) "S - 43"-"S-44" 2009.03

DS-2-2 Human Behavior Mining for Inter-Ubiquitous Network Framework

Kurihara Satoshi, Numao Masayuki, Fukuda Kensuke, Hirotsu Toshio, Takada Toshihiro, Kourai Kenicni, Umemura Kyoji, Sugawara Toshiharu

Proceedings of the IEICE General Conference 2009 ( 1 ) "S - 41"-"S-42" 2009.03

ポケット・インフォメーション:仮想空間内を移動する情報を取得するアプリケーション

上田芳弘, 今間俊介, 高橋謙輔, Toshiharu Sugawara

Interaction 2009 ポスターセッション 2009.03

DarkNetにおける遅延相関とアドレス間距離との位置関係の解析

大田昌幸, 杉本周, Toshiharu Sugawara, Kensuke Fukuda, Toshio Hirotsu

IPSJ National Convention 2V-7 205 - 206 2009.03

文脈規定に寄与する要素に関する考察

佐藤進也, 福田健介, 栗原聡, 廣津登志夫, 菅原俊治

情報処理学会研究報告. 情報学基礎研究会報告 93 91 - 96 2009.01

Effective Team Formation using Reinforcement Learning and Dynamic Reorganization

片柳 亮太, 菅原 俊治

人工知能学会全国大会論文集 23 1 - 4 2009

Indirect Coordination Mechanism of MAS

Satoshi Kurihara, Kensuke Fukuda, Shinya Sato, Toshiharu Sugawara

Multiagent Systems, Publisher: InTech 221 - 232 2009 [Refereed]

Article, review, commentary, editorial, etc. (other)

Power Saving Information Gathering System with Automatic Fluctuation Tracking

西谷 信之介, 贋津 登志夫, 福田 健介, 菅原 俊治, 栗原 聡

マルチメディア通信と分散処理ワークショップ論文集 2008 ( 14 ) 85 - 90 2008.12

Ant Colony Optimizationによるセンサーネットワー クトポロジーの自動推定

高橋謙輔, Toshiharu Sugawara

進化計算シンポジウム2008 (Evo2008) ポスターセッション 2008.12

RF-007 Accurate Estimation for Sensor Network Topology

Takahashi Kensuke, Sugawara Toshiharu

情報科学技術フォーラム講演論文集 7 ( 2 ) 27 - 29 2008.08

ユビキタスプロトコルアナライザの設計と実装

森下達夫, Toshio Hirotsu, Kensuke Fukuda, Toshiharu Sugawara, Satoshi Kurihara

マルチメディア,分散,協調とモバイルシンポジウム(DICOMO2008) 1935 - 1939 2008.07

An analysis of spatial locality of Darknet traffic

FUKUDA Kensuke, HIROTSU Toshio, AKASHI Osamu, KURIHARA Satoshi, SUGAWARA Toshiharu

全国大会講演論文集 70 ( 5 ) "5 - 113"-"5-114" 2008.03

Design and Development of the Collective Analysis Tool for Fragmented Darknets

HIROTSU Toshio, SHIONO Yuusuke, FUKUDA Kensuke, SUGAWARA Toshiharu

全国大会講演論文集 70 ( 5 ) "5 - 125"-"5-126" 2008.03

Development and evaluation of the bridge with packet capture for fragmented darknet addresses

KOMMA Syunsuke, FUKUDA Kensuke, HIROTSU Toshio, SUGAWARA Toshiharu

全国大会講演論文集 70 ( 5 ) "5 - 287"-"5-288" 2008.03

Estimating Traffic Distribution in the Virtual Network

HIROSE Hiroaki, HIROTSU Toshio, FUKUDA Kensuke, AKASHI Osamu, KURIHARA Satoshi, SUGAWARA Toshiharu

全国大会講演論文集 70 ( 1 ) "1 - 189"-"1-190" 2008.03

時系列センサーデータを使用したセンサー間の隣接関係の推定法の提案

高橋 謙輔, 菅原 俊治

情報処理学会研究報告. ICS, [知能と複雑系] 151 85 - 90 2008.03

Estimating Sensor Network Topology from Time-Series Sensor Data

TAKAHASHI Kensuke, SUGAWARA Toshiharu

IPSJ SIG Notes. ICS 2008 ( 20 ) 85 - 90 2008.03

断片ダークネット・アドレス宛パケット収集ブリッジの開発と評価

今間俊介, Kensuke Fukuda, Toshio Hirotsu, Toshiharu Sugawara

IPSJ National Convention 3ZL-6 2008.03

多地点断片ダークネットのための統合データ解析ツールの開発

Toshio Hirotsu, 塩野祐輔, Kensuke Fukuda, Toshiharu Sugawara

IPSJ National Convention 5K-6 2008.03

異常パケットトレースのアドレス局所性に関する解析

Kensuke Fukuda, Toshio Hirotsu, Osamu Akashi, Satoshi Kurihara, Toshiharu Sugawara

IPSJ National Convention 4K-5 2008.03

Estimating Sensor Network Topology from Time-Series Sensor Data

TAKAHASHI Kensuke, SUGAWARA Toshiharu

IEICE technical report 107 ( 523 ) 85 - 90 2008.02

An experiment of using bologgers as a word co-occurrence context

SATO Shin-ya, FUKUDA Kensuke, KURIHARA Satoshi, HIROTSU Toshio, SUGAWARA Toshiharu

IEICE technical report 107 ( 428 ) 61 - 65 2008.01

An experiment of using bologgers as a word co-occurrence context

SATO Shin-ya, FUKUDA Kensuke, KURIHARA Satoshi, HIROTSU Toshio, SUGAWARA Toshiharu

IEICE technical report 107 ( 429 ) 61 - 65 2008.01

企業内における人事異動が与える影響のシミュレーション

原田 和治, 菅原 俊治

JSAI大会論文集 8 ( 0 ) 38 - 38 2008

共起の文脈としてのブロガー利用の試み

佐藤進也, Kensuke Fukuda, Satoshi Kurihara, Toshio Hirotsu, Toshiharu Sugawara

IEICE technical report. Artificial intelligence and knowledge-based processing 2008.01

A Study on Distributed Cooperative Attack Monitoring using Fragmented Network Addresses

HIROTSU TOSHIO, FUKUDA KENSUKE, KURIHARA SATOSHI, AKASHI OSAMU, SUGAWARA TOSHIHARU

IPSJ SIG Notes 2007 ( 83 ) 39 - 45 2007.08

Free Scale Network Architecture

MURAKAMI Ken, SUGAWARA Toshiharu, AKASHI Osamu, FUKUDA Kensuke, HIROTSU Toshio

IPSJ SIG Notes 2007 ( 10 ) 81 - 88 2007.01

フリースケールネットワーク方式

村上 健一郎, 菅原 俊治, 明石 修, 福田 健介, 廣津 登志夫

情報処理学会研究報告. OS,[システムソフトウェアとオペレーティング・システム] 104 81 - 88 2007

マルチエージェント協調に対するネットワーク構造の重要性

Satoshi Kurihara, Kensuke Fukuda, 佐藤進也, Toshiharu Sugawara

ネットワーク生態学2006サマースクール、情報処理学会 ネットワーク生態学研究グループ 2006.08

Distributed Virtual Routing on the VLAN Networking Environment

HIROTSU Toshio, FUKUDA Kensuke, SUGAWARA Toshiharu

IPSJ SIG Notes 2006 ( 15 ) 17 - 24 2006.02

Topology-aware Allocation of Intelligent Agents on the Internet

寺内 敦, 明石 修, 丸山 充, 福田 健介, 庚津 登志夫, 句栗原 聡, 菅原 俊治

マルチメディア通信と分散処理 ワークショップ論文集 2005 ( 19 ) 103 - 108 2005.11

Habitual human behavior extraction by sensor-network for risk-management

KURIHARA Satoshi, AOYAGI Sigemi, FUKUDA Kensuke, HIROTSU Toshio, TAKADA Toshihiro, SUGAWARA Toshiharu, NUMAO Masayuki

Technical report of IEICE. KBSE 104 ( 587 ) 31 - 36 2005.01

ARTISTE: an Agent Role Management System for inter-AS Routing Diagnosis

寺内 敦, 明石 修, 丸山 充, 福田 健介, 栗原聡, 菅原俊治

マルチメディア通信と分散処理ワークショップ論文集 2004 ( 15 ) 299 - 304 2004.11

分散IDSの実行環境の分離による安全性の向上

光来健一, 千葉滋, Toshio Hirotsu, Toshiharu Sugawara

並列/分散/協調処理に関するサマー・ワークショップ (SWoPP青森2004) 2004-OS-97 73 - 80 2004.08

Secure Distributed IDSes Based on Separation of Execution Environments

KOURAI Kenichi, CHIBA Shigeru, HIROTSU Toshio, SUGAWARA Toshiharu

IPSJ SIG Notes 2004 ( 82 ) 73 - 80 2004.08

AISLE: an Intelligent Routing-policy Control Mechanism

明石 修, 光来 健一, 福田 健介, 廣津 登志夫, 佐藤 孝治, 丸山 充, 菅原 俊治

マルチメディア通信と分散処理ワークショップ2003論文集 2003 ( 19 ) 275 - 280 2003.12

動くクリッカブルオブジェクト撮影の一方式

Toshiharu Sugawara, Satoshi Kurihara, 青柳滋己, 佐藤孝治, 高田敏弘

情報科学技術フォーラム講演論文集 K-023 471 - 473 2003.09

ac.jp ドメインにおけるドメイン内Web リンク構造の解析

Kensuke Fukuda, 風間一洋, Satoshi Kurihara, 光来健一, 佐藤進也, 高田敏弘, 原田昌紀, Toshio Hirotsu, Toshiharu Sugawara

情報科学技術フォーラム講演論文集 G-051 375 - 377 2003.09

Autonomous Location Modeling by Proximity Mining

TAKADA Toshihiro, AOYAGI Shigemi, KURIHARA Satoshi, KOURAI Kenichi, SHIIMIZU Susumu, HIROTSU Toshio, FUKUDA Kensuke, SUGAWARA Toshiharu

情報処理学会研究報告ユビキタスコンピューティングシステム(UBI) 2003 ( 39 ) 87 - 94 2003.04

Organic Entia : An Open Architecture for Real - Space Computing and Its Location Model

TAKADA Toshihiro, AOYAGI Shigemi, KURIHARA Satoshi, KOURAI Kenichi, SHIMIZU Susumu, HIROTSU Toshio, FUKUDA Kensuke, SUGAWARA Toshiharu

情報処理学会研究報告モバイルコンピューティングとユビキタス通信(MBL) 2002 ( 115 ) 155 - 162 2002.11

Organic Entia : An Open Architecture for Real - Space Computing and Its Location Model

Takada Toshihiro, Aoyagi Shigemi, Kurihara Satoshi, Kourai Kenichi, Shimizu Susumu, Hirotsu Toshio, Fukuda Kensuke, Sugawara Toshiharu

情報処理学会研究報告高度交通システム(ITS) 2002 ( 115 ) 155 - 162 2002.11

A Programmable Packet Analyzer Package

SUGAWARA Toshiharu, AKASHI Osamu, HIROTSU Toshio, SATO Koji

IPSJ SIG Notes 2002 ( 60 ) 57 - 64 2002.06

A Programmable Packet Analyzer Package

SUGAWARA Toshiharu, AKASHI Osamu, HIROTSU Toshio, SATO Koji

IEICE technical report. Computer systems 102 ( 153 ) 57 - 64 2002.06

Behavior of agents in Minority game

KURIHARA Satoshi, FUKUDA Kensuke, HIROTSU Toshio, AKASHI Osamu, SATO Shinya, SUGAWARA Toshiharu

IPSJ SIG Notes. ICS 2002 ( 1 ) 119 - 126 2002.01

Behavior of agents in Minority game

KURIHARA Satoshi, FUKUDA Kensuke, HIROTSU Toshio, AKASHI Osamu, SATO Shihya, SUGAWARA Toshiharu

IEICE technical report. Artificial intelligence and knowledge-based processing 101 ( 536 ) 25 - 32 2002.01

Minority game におけるエージェントの社会的行動に関する一考察

栗原 聡, 福田 健介, 廣津 登志夫, 明石 修, 佐藤 進也, 菅原 俊治

電子情報通信学会技術研究報告. AI, 人工知能と知識処理 101 ( 536 ) 25 - 32 2002

広域IP網自動診断システム:ENCORE

明石修, 菅原俊治, 村上健一郎

NTT R & D 51 ( 7 ) 603 - 611 2002

Analysis of Probabilistic Routing Algorithm in Computer Network

FUKUDA Kensuke, KURIHARA Satoshi, HIROTSU Toshio, AKASHI Osamu, SATO Shin-ya, SUGAWARA Toshiharu

IEICE technical report. Artificial intelligence and knowledge-based processing 101 ( 420 ) 33 - 40 2001.11

Behavior of agents in Minority game

KURIHARA Satoshi, FUKUDA Kensuke, HIROTSU Toshio, AKASHI Osamu, SATO Shihya, SUGAWARA Toshiharu

IEICE technical report. Artificial intelligence and knowledge-based processing 101 ( 419 ) 13 - 20 2001.11

Minority gamesにおけるエージェントの挙動と協調についての一考察

Satoshi Kurihara, Kensuke Fukuda, Toshio Hirotsu, Osamu Akashi, Toshiharu Sugawara

第23回システム工学部研究会(計測自動制御学会 SICE) 2001.06

ユーザのWWW アクセス履歴を利用した類似 URL 探索

Satoshi Kurihara, Toshio Hirotsu, 高田敏弘, Osamu Akashi, Toshiharu Sugawara

ソフトウエア科学会全国大会予稿集 7B-1 2001.01

URL 文字列比較による関連 Web ページ群の発見

高田敏弘, Satoshi Kurihara, Toshio Hirotsu, Toshiharu Sugawara

ソフトウエア科学会全国大会予稿集 7B-2 2001.01

Minority game における個々のエージェントの挙動に関する一考察

栗原 聡, 福田 健介, 廣津 登志夫, 明石 修, 佐藤 進也, 菅原 俊治

電子情報通信学会技術研究報告. AI, 人工知能と知識処理 101 ( 419 ) 13 - 20 2001

A Study of Video Skimming based on Audio and Image Recognition

AOYAGI Shigemi, TAKADA Toshihiro, SATO Koji, SUGAWARA Toshiharu

IPSJ SIG Notes 2000 ( 88 ) 61 - 66 2000.09

リンク情報を用いた異形態表現を持つWebページ群の推定

高田敏弘, Satoshi Kurihara, Toshio Hirotsu, Toshiharu Sugawara

ソフトウエア科学会全国大会予稿集 2000.09

特集「インターネット」の編集にあたって(特集●インターネット)

奥乃博, 砂原秀樹, 菅原俊治

コンピュータソフトウェア 17 ( 4 ) 2000.07

Embedding Link Information in Audio Data

AOYAGI Shigemi, TAKADA Toshihiro, SATO Koji, HIROTSU Toshio, SUGAWARA Toshiharu, ONAI Rikio, Shigemi Aoyagi, Toshihiro Takada, Koji Sato, Toshio Hirotsu, Toshiharu Sugawara, Rikio Onai

16 ( 6 ) 529 - 539 1999.11

Implementation of Scenario Control Mechanisms in Cmew

SATO Koji, TAKADA Toshihiro, AOYAGI Shigemi, HIROTSU Toshio, SUGAWARA Toshiharu, ONAI Rikio, Koji Sato, Toshihiro Takada, Shigemi Aoyagi, Toshio Hirotsu, Toshiharu Sugawara, Rikio Onai

16 ( 3 ) 239 - 248 1999.05

経験強化と環境同定を統合するマルチエージェント強化学習法の提案

Satoshi Kurihara, Toshiharu Sugawara

ソフトウエア科学会全国大会予稿集 C10-2 393 - 396 1998.09

Cmew: 連続メディアを起点とするインターネットリンク機構

高田敏弘, 佐藤孝治, 青柳滋己, Toshio Hirotsu, Toshiharu Sugawara

ソフトウエア科学会全国大会予稿集 B2-3 73 - 76 1998.09

An Inter - AS Diagnostic System by Cooperative Reflector Agents

AKASHI Osamu, SUGAWARA Toshiharu, MURAKAMI Ken-ichiro, MARUYAMA Mitsuru, TAKAHASHI Naohisa

IPSJ SIG Notes 98 ( 15 ) 161 - 166 1998.02

Research paper, summary (national, other academic conference)

プログラミング言語のグラフ表現

原田康徳, Toshiharu Sugawara

夏のプログラミングシンポジウム報告集 (プログラムクッキング -- プログラムの計量・分析・玩味--) 情報処理学会 9 - 15 1997.07

インターネットワーク管理へのマルチエージェントの適用

Toshiharu Sugawara

人工知能基礎論研究会 (人工知能学会) 討論会資料 SIG-FAI-9502-7 37 - 38 1995.01

Learning Rules to Create Non - Local Models for Distributed Planning

Sugawara Toshiharu

情報処理学会研究報告知能と複雑系(ICS) 94 ( 67 ) 1 - 10 1994.07

Some Issues for AI applications to Network Management

Sugawara Toshiharu

IEICE technical report. Artificial intelligence and knowledge-based processing 94 ( 133 ) 25 - 32 1994.07

分散プランニングのためのモデル獲得ルールの学習について

菅原俊治

信学技報,AI94-33 1994

分散プランニングのためのモデル獲得ルールの学習について

菅原俊治

信学技法 1994

An ISDN Interface Architecture for Multiple Link Protocols

村上 健一郎, 菅原 俊治

全国大会講演論文集 44 ( 1 ) 149 - 150 1992.02

Cooperation Based on Difference of Observations

菅原 俊治

情報処理学会研究報告知能と複雑系(ICS) 1991 ( 62 ) 149 - 158 1991.07

Methods for Automatic Detection of Two Typical Problems in TCP/IP - based Internetworking

菅原 俊治

情報処理学会研究報告マルチメディア通信と分散処理(DPS) 1991 ( 17 ) 1 - 9 1991.03

分散モニタリングに基づく協調戦略の決定

Toshiharu Sugawara

ソフトウエア科学会全国大会予稿集 F2-2 1991.01

観測差とそれに基づく協調方式について

Toshiharu Sugawara

並列 /協調/分散に関するシンポジウム (SWoPP'91) AI77-17 1 - 10 1991.01

Internetwork Observation and Diagnostic Expert System(1)

村上 健一郎, 菅原 俊治

全国大会講演論文集 39 ( 3 ) 1984 - 1985 1989.10

Internetwork Observation and Diagnostic Expert System (2)

菅原 俊治, 村上 健一郎

全国大会講演論文集 39 ( 3 ) 1986 - 1987 1989.10

LANの診断エキスパートシステムについて

Toshiharu Sugawara

情報処理学会 夏のプログラミングシンポジウム報告集 (コンピュータネットワークのヒューマンウエアシンポジウム) 5 - 11 1989.07

インターネットワーク診断システム - 診断エキスパートシステムの試み

村上健一郎, Toshiharu Sugawara

IPSJ National Convention 5T-5 1984 - 1985 1989.01

インターネットワーク診断システム - 障害診断の技法

Toshiharu Sugawara, 村上健一郎

IPSJ National Convention 5T-6 1986 - 1987 1989.01

述語論理を組み込んだ知識ベ-スシステム(KRINE)

小川裕, 島健一, 菅原俊治

NTT電気通信研究所研究実用化報告 36 ( 9 ) p1255 - 1264 1987.09

0n the Undo Mechanism in KRINE

菅原 俊治

全国大会講演論文集 33 ( 2 ) 1365 - 1366 1986.10

データ指向型プログラミング機構を利用した知識獲得支援機構について

Toshiharu Sugawara, 小川裕

IPSJ National Convention (Spring) 4G-4 1065 - 1066 1984.01

知識エディタ KE-0について

Yutaka Ogawara, Ken-ichi Shima, Toshiharu Sugawara

IPSJ National Convention (Spring) 3G-4 963 - 964 1983.03
Awards
Best Paper Award in 2021

2022.06 The institute is an international organization concerned with electronics Fair and Effective Elevator Car Dispatching Method for Elevator Group Control System using Noisy Information from Cameras

Winner: Tomoki YAMAUCHI, Rina IDE, Toshiharu SUGAWARA

Best Paper Award -- JAWS2018

2018.09 Joint Agent Workshops and Symposium 2018

The 22nd Research Paper Award

2018.08 Japanese Society of Software Science and Technology (JSSST) Detecting malicious domains with probabilistic threat propagation on DNS graph

Best paper award -- JAWS2015

2015.10 Joint Agent Workshops and Symposium 2015 Fair Assessment Method for Group Work by Mutual Evaluation Using Trust Network

Winner: Yumeno Shiba, Toshiharu Sugawara

Best paper award, ACM SAC 2015

2015.04 ACM SAC Meta-Strategy for Cooperative Tasks with Learning of Environments in Multi-Agent Continuous Tasks

Winner: Ayumi Sugiyama, Toshiharu Sugawara

Best paper award -- JAWS2014

2014.10 Joint Agent Workshops and Symposium 2014 Autonomous Strategy Learning in Unknown Environment for Multi-agent Continuous Cleaning Task

Winner: Ayumi Sugiyama, Toshiharu Sugawara

The 17th Research Paper Award

2013.09 Japanese society of software science and technology (JSSST) Analysis of Time-series Correlations of Packet Arrivals to Darknet and Their Size- and Location-dependencies

Best Paper Award, 3rd International Conference on Innovative Computing Technology

2013.08 Task Allocation Method Combining Reorganization of Agent Networks and Resource Estimation in Unknown Environments

FIT (Forum on Information Technology) 2009 paper award

2009.09 IPSJ and IEICE A clustering method using graph and synchronization

Best Paper Award, IEEE 7th International Workshop on IP Operations and Management (IPOM2007),

2007.11 Analysis of Diagnostic Capability for Hijacked Route Problem

FIT (Forum on Information Technology) 2007 paper award

2007.09 IPSJ and IEICE Performance Characteristics of Contract Net Protocol in Massively Multi-Agent Systems

JSSST 2005 Best paper award

2006.06 Japanese society of software science and technology (JSSST) Personal Network Integrating a VPN with Execution Environments of Hosts

Nikkei BP technology award (information and communication engineering)

2002.05 Nikkei BP
Research Projects
Studies on autonomous learning of agents' organizational formation for system efficiency

Japan Society for the Promotion of Science Grants-in-Aid for Scientific Research Grant-in-Aid for Scientific Research (B)

Project Year :

2020.04

-

2024.03

Improving sustainability, flexibility, and robustness of artifactitious systems using emergence of divisional cooperation

Japan Society for the Promotion of Science Grants-in-Aid for Scientific Research Grant-in-Aid for Scientific Research (B)

Project Year :

2017.07

-

2021.03

Study on norm emergence and its stability in conflict situations of heterogeneous agent network society

Project Year :

2011.04

-

2014.03

On negotiation protocol/strategy exerting capabilities in large-scale multi-agent systems.

Project Year :

2010.04

-

2013.03

Research on Distributed Virtual Multi-point Switching Technology

Project Year :

2010.04

-

2013.03

Development of Theory of Mechanism Design for Information Network Economics

Project Year :

2008.04

-

2013.03

Development of Theory of Mechanism Design for Information Network Economics

Japan Society for the Promotion of Science Grants-in-Aid for Scientific Research Grant-in-Aid for Scientific Research (A)

Project Year :

2008

-

2012

YOKOO Makoto, SUGAWARA Toshiharu, WATANABE Takahiro, KIKUCHI Hiroaki, ODA Hidenori, IZUMI Kiyoshi, MATSUBARA Shigeo, YAMAKI Hirofumi, IWASAKI Atsushi, SAKURAI Yuko, ITO Takayuki

スケーラブルな監視とアドレス空間の動的利用が融合した情報通信基盤

日本学術振興会 科学研究費助成事業 特定領域研究

Project Year :

2007

-

2008

福田 健介, 廣津 登志夫, 栗原 聡, 菅原 俊治

Research on Distributed Virtual Multi-layer Routing

Japan Society for the Promotion of Science Grants-in-Aid for Scientific Research Grant-in-Aid for Scientific Research (C)

Project Year :

2007

-

2008

HIROTSU Toshio, FUKUDA Kensuke, SUGAWARA Toshiharu, KURIHARA Satoshi, MURAKAMI Ken-ichirou, AKASHI Osamu

IPv4++ : A New Generation Internet Protocol

Japan Society for the Promotion of Science Grants-in-Aid for Scientific Research Grant-in-Aid for Scientific Research (C)

Project Year :

2006

-

2007

MURAKAMI Ken-ichiro, SUGAWARA Toshiharu

Model of false-name-proof negotiation protocol for networked resources and its evaluation

Japan Society for the Promotion of Science Grants-in-Aid for Scientific Research Grant-in-Aid for Scientific Research (C)

Project Year :

2005

-

2006

SUGAWARA Toshiharu, YOKOO Makoto, MATSUBARA Shigeo, IWASAKI Atsushi
Presentations
限界効用逓減の法則を考慮したSNSモデルによるレシピ共有SNSの再現のためのパラメータ推定

三浦 雄太郎, 鳥海不二夫, 菅原俊治

第15回ネットワーク生態学シンポジウム

Presentation date: 2018.11

マルチエージェントシステムにおける効率的な競合解消のための社会的慣習の獲得学習の一実験

SUGAWARA, Toshiharu

第7回ネットワークが創発する知能研究会(JWEIN'11)第52回数理社会学会(JAMS52)合同大会

Presentation date: 2011.09