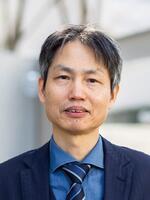 Scopus Paper Info
Paper Count:
0

Citation Count:

0

h-index:

22

Citation count denotes the number of citations in papers published for a particular year.
Affiliation
Faculty of Human Sciences, School of Human Sciences
Profile
Qun Jin is a professor at the Networked Information Systems Laboratory, Department of Human Informatics and Cognitive Sciences, Faculty of Human Sciences, Waseda University, Japan. He has been extensively engaged in research works in the fields of computer science, information systems, and human informatics, with a focus on understanding and supporting humans through technologies. His recent research interests cover computing for human well-being, behavior and cognitive informatics, big data, personal analytics and individual modeling, health analytics, learning analytics, cyber security, blockchain, artificial intelligence, and applications in healthcare and learning support. He is a senior member of Association of Computing Machinery (ACM), Institute of Electrical and Electronics Engineers (IEEE), and Information Processing Society of Japan (IPSJ). He is a foreign member of the Engineering Academy of Japan (EAJ).
Concurrent Post
Faculty of Human Sciences Graduate School of Human Sciences
Research Experience
2003.04

-

Now

Waseda University Department of Human Informatics and Cognitive Sciences, Faculty of Human Sciences Professor

2018.09

-

2020.09

Waseda University Faculty of Human Sciences Deputy Dean (International Affairs)

2018.09

-

2020.09

Waseda University Graduate School of Human Sciences Dean

2014.09

-

2016.09

Waseda University Department of Human Informatics and Cognitive Sciences, Faculty of Human Sciences Chair

1999.04

-

2003.03

University of Aizu School of Computer Science and Engineering Associate Professor

1995.04

-

1999.03

Tokushima University Department of Information Science and Intelligent Systems, Faculty of Engineering Associate Professor
Professional Memberships
 

 

 

THE JAPANESE SOCIETY FOR ARTIFICIAL INTELLIGENCE

 

 

 

INFORMATION PROCESSING SOCIETY OF JAPAN

 

 

 

The Engineering Academy of Japan (EAJ)
Research Areas
Intelligent informatics Artificial intelligence, Intelligence computing

Cognitive science Behavior and cognitive informatics, Individual modeling

Life, health and medical informatics Smart health, AI-enhanced personalized healthcare

Web informatics and service informatics Human informatics, Computing for well-being

Educational technology e-learning support

Database Big data, Personal data analytics

Learning support system Personalized learning support, Learning analytics
Research Interests
learning analytics and support

smart health and computing for well-being

AI-enhanced personalized services

data quality assurance and sustainable use

personal analytics and individual modeling
Papers
DNN-DP: Differential privacy enabled deep neural network learning framework for sensitive crowdsourcing data

Y. Wang, M. Gu, J. Ma, Q. Jin

IEEE Transactions on Computational Social Systems 7 ( 1 ) 215 - 224 2020.02 [Refereed] [International journal] [International coauthorship]

Authorship:Last author

A Distributed Intelligent Hungarian Algorithm for Workload Balance in Sensor-Cloud Systems Based on Urban Fog Computing

J. Jiang, Y. Long, Y. Mei, T. Wang, Q. Jin

IEEE Access 2019.06 [Refereed] [International journal] [International coauthorship]

Authorship:Last author, Corresponding author

PPRank: Economically Selecting Initial Users for Influence Maximization in Social Networks

Yufeng Wang, Athanasios V. Vasilakos, Qun Jin, Jianhua Ma

IEEE SYSTEMS JOURNAL 11 ( 4 ) 2279 - 2290 2017.12 [Refereed]

Cybersecurity for Cyber-Enabled Multimedia Applications

Qun Jin, Yong Xiang, Guozi Sun, Yao Liu, Chin-Chen Chang

IEEE MULTIMEDIA 24 ( 4 ) 10 - 13 2017.10 [Refereed]

Evolutionary community discovery in dynamic social networks via resistance distance

Weimin Li, Heng Zhu, Shaohua Li, Hao Wang, Hongning Dai, Can Wang, Qun Jin

Expert Systems with Applications 171 114536 - 114536 2021.06 [Refereed] [International journal] [International coauthorship]

Authorship:Last author, Corresponding author

Improving Diagnosis Estimation by Considering the Periodic Span of the Life Cycle Based on Personal Health Data

Kiichi Tago, Shoji Nishimura, Atsushi Ogihara, Qun Jin

Big Data Research 23 100176 - 100176 2021.02 [Refereed] [International journal]

Authorship:Last author, Corresponding author

Classification of TCM pulse diagnoses based on pulse and periodic features from personal health data

K. Tago, H. Wang, Q. Jin

Proceedings of the 2019 IEEE Global Communications Conference (GLOBECOM) 2019.12 [Refereed]

Authorship:Last author, Corresponding author

Culture-based Color Influence Paths Analysis by Using Eye-tracking Devices

B. Wu, S. Nishimura, Y. Zhu, Q. Jin

Proc.CyberSciTech2019 (IEEE Cyber Science and Technology), Fukuoka, Japan 2019.08 [Refereed] [International coauthorship]

Authorship:Last author

Experiment Design and Analysis of Cross-cultural Variation in Color Preferences Using Eye-tracking

B. Wu, S. Nishimura, Y. Zhu, Q. Jin

Proc.MUE2019 (The 13th International Conference on Multimedia and Ubiquitous Engineering), Xi'an, China 2019.04 [Refereed]

Analysis of health changes and the association of health indicators in the elderly using TCM pulse diagnosis assisted with ICT devices: a time series study

S. Zhou, S. Nishimura, A. Ogihara, Q. Jin

European Journal of Integrative Medicine (Elsevier) 27 105 - 113 2019.04 [Refereed]

Correlation Analysis of Health and Traditional Chinese Medicine (TCM) Pulse Diagnosis for the Elderly Using Wearable Devices

Siyu Zhou, Atsushi Ogihara, Shoji Nishimura, Qun Jin

Proceedings - 9th International Conference on Information Technology in Medicine and Education, ITME 2018 745 - 749 2018.12

Special Issue on Trends and Research Issues of Emerging Technologies to Enhance Learning

Yin Chengjiu, Yen Neil, Jin Qun

INTERNATIONAL JOURNAL OF DISTANCE EDUCATION TECHNOLOGIES 16 ( 4 ) 2018.10 [Refereed]

Experiment and Analysis on Visual Field and Fixation when Going Upstairs and Downstairs

B. Wu, S. Nishimura, Q. Jin

Proc. ITME2018 (9th International Conference on Information Technology in Medicine and Education) 2018.10 [Refereed]

A Novel Personalized Recommendation Algorithm Based on Trust Relevancy Degree

W. Li, H. Zhu, X. Zhou, S. Shimizu, M. Xin, Q. Jin

Proc. CyberSciTech 2018 (2018 IEEE Cyber Science and Technology Congress) 2018.08 [Refereed]

Analysis of Health and Physiological Index Based on Sleep and Walking Steps by Wearable Devices for the Elderly

Siyu Zhou, Atsushi Ogihara, Shoji Nishimura, Qun Jin

Proceedings - 2017 IEEE 10th International Conference on Service-Oriented Computing and Applications, SOCA 2017 2017- 245 - 250 2017.12 [Refereed]

Analyzing Influence of Emotional Tweets on User Relationships by Naive Bayes Classification and Statistical Tests

Kiichi Tago, Qun Jin

Proceedings - 2017 IEEE 10th International Conference on Service-Oriented Computing and Applications, SOCA 2017 2017- 217 - 222 2017.12 [Refereed]

Highly-skilled heath care workers exhibit tacit knowledge and advanced skills for preventing disordered swallowing and aspiration pneumonia in their patients

Nao Ueda, Manabu Yamaji, Moyuan Li, Kohei Matsushita, Qun Jin, Shoji Nishimura, Atsushi Ogihara

INTERNATIONAL JOURNAL OF ANTIMICROBIAL AGENTS 50 S159 - S159 2017.11 [Refereed]

Device-to-Device based mobile social networking in proximity (MSNP) on smartphones: Framework, challenges and prototype

Yufeng Wang, Li Wei, Athanasios V. Vasilakos, Qun Jin

FUTURE GENERATION COMPUTER SYSTEMS-THE INTERNATIONAL JOURNAL OF ESCIENCE 74 241 - 253 2017.09 [Refereed]

ELR-DC: An Efficient Recommendation Scheme for Location Based Social Networks

Ruheng Lv, Yufeng Wang, Qun Jin, Jianhua Ma

Proceedings - 2016 IEEE International Conference on Internet of Things; IEEE Green Computing and Communications; IEEE Cyber, Physical, and Social Computing; IEEE Smart Data, iThings-GreenCom-CPSCom-Smart Data 2016 567 - 572 2017.05 [Refereed]

SmartFDS: Design and Implementation of Falling Detection System on Smartphones

Xiao Li, Yufeng Wang, Qicai Zhou, Qun Jin

Proceedings - 2016 IEEE International Conference on Internet of Things; IEEE Green Computing and Communications; IEEE Cyber, Physical, and Social Computing; IEEE Smart Data, iThings-GreenCom-CPSCom-Smart Data 2016 402 - 405 2017.05 [Refereed]

Perspectives on Cyber Science and Technology for Cyberization and Cyber-enabled Worlds

Jianhua Ma, Kim-Kwang Raymond Choo, Hui-Huang Hsu, Qun Jin, William Liu, Kevin Wang, Yufeng Wang, Xiaokang Zhou

2016 IEEE 14TH INTL CONF ON DEPENDABLE, AUTONOMIC AND SECURE COMPUTING, 14TH INTL CONF ON PERVASIVE INTELLIGENCE AND COMPUTING, 2ND INTL CONF ON BIG DATA INTELLIGENCE AND COMPUTING AND CYBER SCIENCE AND TECHNOLOGY CONGRESS (DASC/PICOM/DATACOM/CYBERSC 1 - 9 2016 [Refereed]

Personal Data Analytics to Facilitate Cyber Individual Modeling

Xiaokang Zhou, Bo Wu, Qun Jin, Jianhua Ma, Weimin Li, Neil Y. Yen

2016 IEEE 14TH INTL CONF ON DEPENDABLE, AUTONOMIC AND SECURE COMPUTING, 14TH INTL CONF ON PERVASIVE INTELLIGENCE AND COMPUTING, 2ND INTL CONF ON BIG DATA INTELLIGENCE AND COMPUTING AND CYBER SCIENCE AND TECHNOLOGY CONGRESS (DASC/PICOM/DATACOM/CYBERSC 39 - 46 2016 [Refereed]

Message forwarding strategies in Device-to-Device based mobile social networking in proximity (MSNP)

Yufeng Wang, Jiabing Chen, Qun Jin, Jianhua Ma

2016 IEEE 14TH INTL CONF ON DEPENDABLE, AUTONOMIC AND SECURE COMPUTING, 14TH INTL CONF ON PERVASIVE INTELLIGENCE AND COMPUTING, 2ND INTL CONF ON BIG DATA INTELLIGENCE AND COMPUTING AND CYBER SCIENCE AND TECHNOLOGY CONGRESS (DASC/PICOM/DATACOM/CYBERSC 69 - 74 2016 [Refereed]

Overlap Community Detection Based On Node Convergence Degree

Weimin Li, Shu Jiang, HuaiKou Miao, Xiaokang Zhou, Qun Jin

2016 IEEE 14TH INTL CONF ON DEPENDABLE, AUTONOMIC AND SECURE COMPUTING, 14TH INTL CONF ON PERVASIVE INTELLIGENCE AND COMPUTING, 2ND INTL CONF ON BIG DATA INTELLIGENCE AND COMPUTING AND CYBER SCIENCE AND TECHNOLOGY CONGRESS (DASC/PICOM/DATACOM/CYBERSC 163 - 167 2016 [Refereed]

Ubi-Liven: A Human-Centric Safe and Secure Framework of Ubiquitous Living Environments for the Elderly

Qun Jin, Bo Wu, Shoji Nishimura, Atsushi Ogihara

2016 FOURTH INTERNATIONAL CONFERENCE ON ADVANCED CLOUD AND BIG DATA (CBD 2016) 304 - 309 2016 [Refereed]

A Privacy-Preserving Incentive Scheme for Advertisement Dissemination in Vehicular Social Networks

Peipei Xiao, Yufeng Wang, Qun Jin, Jianhua Ma

2016 IEEE TRUSTCOM/BIGDATASE/ISPA 1741 - 1746 2016 [Refereed]

Dynamic Community Mining and Tracking Based on Temporal Social Network Analysis

Xiaokang Zhou, Wei Liang, Bo Wu, Zixian Lu, Shoji Nishimura, Takashi Shinomiya, Qun Jin

2016 IEEE INTERNATIONAL CONFERENCE ON COMPUTER AND INFORMATION TECHNOLOGY (CIT) 177 - 182 2016 [Refereed]

Special Issue on "Massive Open Online Courses (MOOCs)" PREFACE

Hung Jason C, Shih Timothy K, Jin Qun

INTERNATIONAL JOURNAL OF DISTANCE EDUCATION TECHNOLOGIES 13 ( 3 ) IV - VI 2015.07 [Refereed]

Open Learning Platform Based on Personal and Social Analytics for Individualized Learning Support

Xiaokang Zhou, Bo Wu, Qun Jin

IEEE 12TH INT CONF UBIQUITOUS INTELLIGENCE & COMP/IEEE 12TH INT CONF ADV & TRUSTED COMP/IEEE 15TH INT CONF SCALABLE COMP & COMMUN/IEEE INT CONF CLOUD & BIG DATA COMP/IEEE INT CONF INTERNET PEOPLE AND ASSOCIATED SYMPOSIA/WORKSHOPS 1741 - 1745 2015 [Refereed]

Modeling of research topic evolution associated with social networks of researchers

Wei Liang, Zixian Lu, Qun Jin, Yonghua Xiong, Min Wu

IEEE 12TH INT CONF UBIQUITOUS INTELLIGENCE & COMP/IEEE 12TH INT CONF ADV & TRUSTED COMP/IEEE 15TH INT CONF SCALABLE COMP & COMMUN/IEEE INT CONF CLOUD & BIG DATA COMP/IEEE INT CONF INTERNET PEOPLE AND ASSOCIATED SYMPOSIA/WORKSHOPS 1169 - 1174 2015 [Refereed]

BWMesh: a multi-hop connectivity framework on Android for proximity service

Yufeng Wang, Jing Tang, Qun Jin, Jianhua Ma

IEEE 12TH INT CONF UBIQUITOUS INTELLIGENCE & COMP/IEEE 12TH INT CONF ADV & TRUSTED COMP/IEEE 15TH INT CONF SCALABLE COMP & COMMUN/IEEE INT CONF CLOUD & BIG DATA COMP/IEEE INT CONF INTERNET PEOPLE AND ASSOCIATED SYMPOSIA/WORKSHOPS 278 - 283 2015 [Refereed]

Mobile crowdsourcing: architecture, applications, and challenges

Yufeng Wang, Xueyu Jia, Qun Jin, Jianhua Ma

IEEE 12TH INT CONF UBIQUITOUS INTELLIGENCE & COMP/IEEE 12TH INT CONF ADV & TRUSTED COMP/IEEE 15TH INT CONF SCALABLE COMP & COMMUN/IEEE INT CONF CLOUD & BIG DATA COMP/IEEE INT CONF INTERNET PEOPLE AND ASSOCIATED SYMPOSIA/WORKSHOPS 1127 - 1132 2015 [Refereed]

Message from SocialCom 2015 general chairs

Qun Jin, Timothy K. Shih

Proceedings - 2015 IEEE International Conference on Smart City, SmartCity 2015, Held Jointly with 8th IEEE International Conference on Social Computing and Networking, SocialCom 2015, 5th IEEE International Conference on Sustainable Computing and Communications, SustainCom 2015, 2015 International Conference on Big Data Intelligence and Computing, DataCom 2015, 5th International Symposium on Cloud and Service Computing, SC2 2015 xxx 2015 [Refereed]

Process-Focused Social Learning Analytics Based on Personal Big Data for Cross-MOOCs Open Environments

Q. Jin, X. Zhou, B. Wu, J. Chen, J. Pan, W. Zheng

(Poster) Intel‐CSU Transparent Computing and Big Data Summit 2014.07

User Attribute Analysis for Dynamical User Profiling in Social Networking Environments

X. Zhou, Q. Jin

Proc. AIM2014 (The 4th FTRA International Conference on Advanced IT, Engineering and Management) 2014.02 [Refereed]

A Wi-Fi Direct based P2P application prototype for mobile social networking in proximity (MSNP)

Yufeng Wang, Athanasios V. Vasilakos, Qun Jin, Jianhua Ma

2014 IEEE 12TH INTERNATIONAL CONFERENCE ON DEPENDABLE, AUTONOMIC AND SECURE COMPUTING (DASC)/2014 IEEE 12TH INTERNATIONAL CONFERENCE ON EMBEDDED COMPUTING (EMBEDDEDCOM)/2014 IEEE 12TH INTERNATIONAL CONF ON PERVASIVE INTELLIGENCE AND COMPUTING (PICOM) 283 - + 2014 [Refereed]

A Management System for Cyber Individuals and Heterogeneous Data

Jun Ren, Jianhua Ma, Runhe Huang, Qun Jin, Zhigang Chen

2014 IEEE 11TH INTL CONF ON UBIQUITOUS INTELLIGENCE AND COMPUTING AND 2014 IEEE 11TH INTL CONF ON AUTONOMIC AND TRUSTED COMPUTING AND 2014 IEEE 14TH INTL CONF ON SCALABLE COMPUTING AND COMMUNICATIONS AND ITS ASSOCIATED WORKSHOPS 88 - 95 2014 [Refereed]

Social Stream Organization Based on User Role Analysis for Participatory Information Recommendation

Xiaokang Zhou, Bo Wu, Qun Jin, Shoji Nishimura, Julong Pan, Wenbin Zheng, Jianhua Ma

2014 7TH INTERNATIONAL CONFERENCE ON UBI-MEDIA COMPUTING AND WORKSHOPS (UMEDIA) 105 - 110 2014 [Refereed]

Blended learning support with social media empowered by ubiquitous personal study

Xiaokang Zhou, Haifeng Man, Hong Chen, Yan Wu, Qun Jin

Lecture Notes in Computer Science (including subseries Lecture Notes in Artificial Intelligence and Lecture Notes in Bioinformatics) 7697 130 - 139 2014 [Refereed]

Eye-Tracking Experiment Design for Extraction of Viewing Patterns in Social Media

Guangyu Piao, Qun Jin, Xiaokang Zhou, Shoji Nishimura, Kanoksak Wattanachote, Timothy K. Shih, Neil Y. Yen

2013 IEEE 10TH INTERNATIONAL CONFERENCE ON AND 10TH INTERNATIONAL CONFERENCE ON AUTONOMIC AND TRUSTED COMPUTING (UIC/ATC) UBIQUITOUS INTELLIGENCE AND COMPUTING 308 - 313 2013 [Refereed]

Organic Streams: Data Aggregation and Integration Based on Individual Needs

Xiaokang Zhou, Qun Jin, Bo Wu, Wei Wang, Julong Pan, Wenbin Zheng

2013 INTERNATIONAL JOINT CONFERENCE ON AWARENESS SCIENCE AND TECHNOLOGY & UBI-MEDIA COMPUTING (ICAST-UMEDIA) 535 - + 2013 [Refereed]

Dynamically Identifying Roles in Social Media by Mapping Real World

Bo Wu, Qun Jin, Xiaokang Zhou, Wei Wang, Fuhua Lin, Henry Leung

2013 INTERNATIONAL JOINT CONFERENCE ON AWARENESS SCIENCE AND TECHNOLOGY & UBI-MEDIA COMPUTING (ICAST-UMEDIA) 573 - + 2013 [Refereed]

Overview mobile social networking in proximity (MSNP): applications, characterstics and challenges

Yufeng Wang, Tang Jing, Qun Jin, Jianhua Ma

2013 IEEE 15TH INTERNATIONAL CONFERENCE ON HIGH PERFORMANCE COMPUTING AND COMMUNICATIONS & 2013 IEEE INTERNATIONAL CONFERENCE ON EMBEDDED AND UBIQUITOUS COMPUTING (HPCC_EUC) 2112 - 2119 2013 [Refereed]

Special issue on technology-enhanced social learning

Chengjiu Yin, Xinyou Zhao, Qun Jin

International Journal of Distance Education Technologies 11 ( 1 ) 2013.01

Integration of range-based and range-free localization algorithms in wireless sensor networks for mobile clouds

Yufeng Wang, Qun Jin, Jianhua Ma

Proceedings - 2013 IEEE International Conference on Green Computing and Communications and IEEE Internet of Things and IEEE Cyber, Physical and Social Computing, GreenCom-iThings-CPSCom 2013 957 - 961 2013 [Refereed]

Organic Stream: Meaningfully Organized Social Stream for Individualized Information Seeking and Knowledge Mining

X. Zhou, J. Chen, Q. Jin, T.K. Shih

Proc. U-Media2012 (The 5th IET International Conference on Ubi- Media Computing) 2012.08 [Refereed]

Goal-Driven Process Navigation for Individualized Learning Activities in Ubiquitous Networking and IoT Environments

Jian Chen, Qun Jin, Runhe Huang

JOURNAL OF UNIVERSAL COMPUTER SCIENCE 18 ( 9 ) 1132 - 1151 2012 [Refereed]

AB-Chord: an efficient approach for resource location in structured P2P networks

Yufeng Wang, Xiangming Li, Qun Jin, Jianhua Ma

2012 9TH INTERNATIONAL CONFERENCE ON UBIQUITOUS INTELLIGENCE & COMPUTING AND 9TH INTERNATIONAL CONFERENCE ON AUTONOMIC & TRUSTED COMPUTING (UIC/ATC) 278 - 284 2012 [Refereed]

Message from MENS-12 symposium chairs

Yoshiaki Kakuda, Yufeng Wang, Jianhua Ma, Qun Jin, Zhingming Cai, Chin-Chih Chang, Yinong Chen, Felicita Di Giandomenico, Juergen Dunkel, Xinxin Fan, Cheng Fu, Ruijun He, Teresa Higuera, Eitaro Kohno, Runhe Huang, Ruidong Li, Miroslaw Malek, Tomoyuki Ohta, Yizhi Ren, Achim Rettberg, Kenichi Takahashi, Athanasios V. Vasilakos, Feng Xia, Baoliu Ye, Deqing Zou

Proceedings - IEEE 9th International Conference on Ubiquitous Intelligence and Computing and IEEE 9th International Conference on Autonomic and Trusted Computing, UIC-ATC 2012 xl - xli 2012 [Refereed]

On studying relationship between altruism and the psychological phenomenon of self-deception in rational and autonomous networks

Yufeng Wang, Athanasios V. Vasilakos, Qun Jin, Jianhua Ma

Proceedings - 32nd IEEE International Conference on Distributed Computing Systems Workshops, ICDCSW 2012 336 - 341 2012 [Refereed]

Learning activity sharing and individualized recommendation based on dynamical correlation discovery

Xiaokang Zhou, Jian Chen, Qun Jin, Timothy K. Shih

Lecture Notes in Computer Science (including subseries Lecture Notes in Artificial Intelligence and Lecture Notes in Bioinformatics) 7558 200 - 206 2012 [Refereed]

CAPK: A learning process model for web 2.0 technology enhanced community of practice

Haifeng Man, Hong Chen, Yan Wu, Qun Jin

Proceedings - 2011 IEEE International Conferences on Internet of Things and Cyber, Physical and Social Computing, iThings/CPSCom 2011 546 - 551 2011 [Refereed]

Goal-driven navigation for learning activities based on process optimization

Jian Chen, Haifeng Man, Qun Jin, Runhe Huang

Proceedings - 2011 IEEE International Conferences on Internet of Things and Cyber, Physical and Social Computing, iThings/CPSCom 2011 389 - 395 2011 [Refereed]

Enabling open learning process with learning activity streams: Model, metaphor and specification

Haifeng Man, Hong Chen, Jian Chen, Xiaokang Zhou, Yan Wu, Qun Jin

Lecture Notes in Computer Science (including subseries Lecture Notes in Artificial Intelligence and Lecture Notes in Bioinformatics) 7048 233 - 242 2011 [Refereed]

Automated lecture template generation in CORDRA-based learning object repository

Neil Y. Yen, Timothy K. Shih, Qun Jin, Li-Chieh Lin

Lecture Notes in Computer Science (including subseries Lecture Notes in Artificial Intelligence and Lecture Notes in Bioinformatics) 7048 295 - 304 2011 [Refereed]

Discovery of implicit correlation between shared information in an open environment

Neil Y. Yen, Qun Jin

MM'11 - Proceedings of the 2011 ACM Multimedia Conference and Co-Located Workshops - ACM International Workshop on Multimedia Technologies for Distance Learning, MTDL'11 43 - 46 2011 [Refereed]

Generating associative ripples of relevant information from a variety of data streams by throwing a heuristic stone

Xiaokang Zhou, Hong Chen, Qun Jin, Jianming Yong

Proceedings of the 5th International Conference on Ubiquitous Information Management and Communication, ICUIMC 2011 2011 [Refereed]

Dynamical user networking and profiling based on activity streams for enhanced social learning

Xiaokang Zhou, Qun Jin

Lecture Notes in Computer Science (including subseries Lecture Notes in Artificial Intelligence and Lecture Notes in Bioinformatics) 7048 219 - 225 2011 [Refereed]

Organizing learning stream data by eye-tracking in a blended learning environment integrated with social media

Xiaokang Zhou, Guangyu Piao, Qun Jin, Runhe Huang

ITME 2011 - Proceedings: 2011 IEEE International Symposium on IT in Medicine and Education 2 335 - 339 2011 [Refereed]

Evaluation of Drowsiness during Driving based on Heart Rate Analysis - a driving simulation study

Masaru Tasaki, Hui Wang, Motoaki Sakai, Mai Watanabe, Qun Jin, Daming Wei

2010 IEEE INTERNATIONAL CONFERENCE ON BIOINFORMATICS AND BIOMEDICINE WORKSHOPS (BIBMW) 411 - 416 2010 [Refereed]

Shift to Cyber-I: Reexamining personalized pervasive learning

Neil Y. Yen, Qun Jin, Jianhua Ma, Runhe Huang, Timothy K. Shih

Proceedings - 2010 IEEE/ACM International Conference on Green Computing and Communications, GreenCom 2010, 2010 IEEE/ACM International Conference on Cyber, Physical and Social Computing, CPSCom 2010 685 - 690 2010 [Refereed]

A framework of organic streams: Integrating dynamically diversified contents into ubiquitous personal study

Hong Chen, Xiaokang Zhou, Haifeng Man, Yan Wu, Ashraf Uddin Ahmed, Qun Jin

Proceedings - Symposia and Workshops on Ubiquitous, Autonomic and Trusted Computing in Conjunction with the UIC 2010 and ATC 2010 Conferences, UIC-ATC 2010 386 - 391 2010 [Refereed]

Preface of MENS'10: The 2nd International Symposium on Multidisciplinary Emerging Networks and Systems

Yufeng Wang, Goutam Chakraborty, Kuan-Ching Li, Tadashi Dohi, Mieso Denko, Ma. Jianhua, Qun Jin

Proceedings - Symposia and Workshops on Ubiquitous, Autonomic and Trusted Computing in Conjunction with the UIC 2010 and ATC 2010 Conferences, UIC-ATC 2010 xxxv - xxxvi 2010 [Refereed]

An integrated system to assist personalized learning based on gradual adaption recommendation model

Jian Chen, Qun Jin, Jianhua Ma, Runhe Huang

2010 9th International Conference on Information Technology Based Higher Education and Training, ITHET 2010 300 - 306 2010 [Refereed]

Resource Retrieval Service to Enhance U-Learning Environment

Neil Y. Yen, Louis R. Chao, Qun Jin, Jianhua Ma, Timothy K. Shih

PROCEEDINGS OF THE 4TH INTERNATIONAL CONFERENCE ON UBIQUITOUS INFORMATION TECHNOLOGIES & APPLICATIONS (ICUT 2009) 365 - + 2009 [Refereed]

A user location-aware music playing system

Youhei Katori, Jianhua Ma, Tomomi Kawashima, Bernady O. Apduhan, Runhe Huang, Qun Jin

UIC-ATC 2009 - Symposia and Workshops on Ubiquitous, Autonomic and Trusted Computing in Conjunction with the UIC'09 and ATC'09 Conferences 377 - 382 2009 [Refereed]

Gradual Adaptation Model for Estimation of Human Information Access Behavior

Chen Jian, Shtykh Roman Y., Jin Qun

IPSJ SIG Notes 2008 ( 7 ) 19 - 24 2008.12

Gradual adaption model for estimation of user information access behavior

Jian Chen, Roman Y. Shtykh, Qun Jin

Proc. - The 3rd Int. Conf. Systems and Networks Communications, ICSNC 2008 - Includes I-CENTRIC 2008: Int. Conf. Advances in Human-Oriented and Personalized Mechanisms, Technologies, and Services 378 - 383 2008 [Refereed]

Enhancing IR with user-centric integrated approach of interest change driven layered profiling and user contributions

Roman Y. Shtykh, Qun Jin

Proceedings - 21st International Conference on Advanced Information Networking and Applications Workshops/Symposia, AINAW'07 2 240 - 245 2007 [Refereed]

Information Sharing across Different Media Platforms Using P2P Network

IIMURA T., YOSHIMI K., TAKEI N., ZHANG G., JIN Q.

IPSJ SIG Notes 2006 ( 60 ) 25 - 30 2006.05

Ubisafe computing: Vision and challenges (I)

Jianhua Ma, Qiangfu Zhao, Vipin Chaudhary, Jingde Cheng, Laurence T. Yang, Runhe Huang, Qun Jin

AUTONOMIC AND TRUSTED COMPUTING, PROCEEDINGS 4158 386 - 397 2006 [Refereed]

Scalable information sharing utilizing decentralized P2P networking integrated with centralized personal and group media tools

Guozhen Zhang, Qun Jin

20TH INTERNATIONAL CONFERENCE ON ADVANCED INFORMATION NETWORKING AND APPLICATIONS, VOL 2, PROCEEDINGS 707 - + 2006 [Refereed]

Enhancing ontology-based context modeling with temporal vector space for ubiquitous intelligence

Shermann S. M. Chan, Qun Jin

20TH INTERNATIONAL CONFERENCE ON ADVANCED INFORMATION NETWORKING AND APPLICATIONS, VOL 1, PROCEEDINGS 669 - + 2006 [Refereed]

Collaboratively shared information retrieval model for e-learning

Shermann S. M. Chan, Qun Jin

ADVANCES IN WEB BASED LEARNING - ICWL 2006 4181 123 - 133 2006 [Refereed]

Research on collaborative service solution in ubiquitous learning environment

GZ Zhang, Q Jin

PDCAT 2005: Sixth International Conference on Parallel and Distributed Computing, Applications and Technologies, Proceedings 804 - 806 2005 [Refereed]

Ubiquitous learning on pocket SCORM

HP Chang, WC Chang, YL Sie, NH Lin, CH Huang, TK Shih, Q Jin

EMBEDDED AND UBIQUITOUS COMPUTING - EUC 2005 WORKSHOPS, PROCEEDINGS 3823 171 - 179 2005 [Refereed]

Peer-to-peer based social interaction tools in ubiquitous learning environment

GZ Zhang, Q Jin, TK Shih

11th International Conference on Parallel and Distributed Systems, Vol I, Proceedings 230 - 236 2005 [Refereed]

A framework of social interaction support for ubiquitous learning

GZ Zhang, Q Jin, M Lin

AINA 2005: 19TH INTERNATIONAL CONFERENCE ON ADVANCED INFORMATION NETWORKING AND APPLICATIONS, VOL 2 639 - 643 2005 [Refereed]

A Practice of the "Campus" Model e-Learning : Case Study of "e-School" of Human Sciences, Waseda University

NISHIMURA Shoji, ASADA Tadashi, KOGO Chiharu, KIKUCHI Hideaki, JIN Qun, MATSUI Tatsunori, NOJIMA Eiichiro

20 149 - 152 2004.09

E-school of Waseda University : Perspective on e-Learning in Higher Education

KOGO Chiharu, NISHIMURA Shoji, ASADA Tadashi, KIKUCHI Hideaki, JIN Qun, NOJIMA Eiichiro

Research report of JET Conferences 2004 ( 3 ) 17 - 23 2004.05

Design of peer-to-peer groupware integrated with interactive browser for active information sharing and collaboration support

R Shtykh, GZ Zhang, Q Jin

FOURTH INTERNATIONAL CONFERENCE ON COMPUTER AND INFORMATION TECHNOLOGY, PROCEEDINGS 404 - 409 2004 [Refereed]

Multi-agent system for Online course content management

R Komatsu, JH Ma, Q Jin

18TH INTERNATIONAL CONFERENCE ON ADVANCED INFORMATION NETWORKING AND APPLICATIONS, VOL 1 (LONG PAPERS), PROCEEDINGS 183 - 188 2004 [Refereed]

NetIsle: A hybrid peer-to-peer groupware system based on push technology for small group collaboration

R Shtykh, Q Jin

DATABASES IN NETWORKED INFORMATION SYSTEMS, PROCEEDINGS 2822 177 - 187 2003 [Refereed]

Individualized collaboration support for online leaning communities

Q Jin

INTERNATIONAL CONFERENCE ON COMPUTERS IN EDUCATION, VOLS I AND II, PROCEEDINGS 784 - 788 2002 [Refereed]

Peer-to-peer file sharing with integrated attribute descriptions in XML and an embedded database engine

S Takizawa, Q Jin

DATABASES IN NETWORKED INFORMATION SYSTEMS 2544 225 - 238 2002 [Refereed]

Design of a virtual community based interactive learning environment

Q Jin

PROCEEDINGS OF THE FIFTH JOINT CONFERENCE ON INFORMATION SCIENCES, VOLS 1 AND 2 A636 - A642 2000 [Refereed]

Proposal and Experiment of Supporting Social Networks Exploration with Past Results(<Special Issue>Human Interface and Interaction)

Ogata Hiroaki, Yano Yoneo, Furugori Nobuko, Jin Qun

IPSJ Journal 40 ( 2 ) 632 - 641 1999.02 [Refereed]

PeCo-Mediator-II:Supporting to Find Partner(s) through Personal Connections in a Networked Environment

OGATA Hiroaki, FURUGORI Nobuko, JIN Qun, YANO Yoneo

The transactions of the Institute of Electronics, Information and Communication Engineers 80 ( 7 ) 551 - 560 1997.07 [Refereed]

Stochastic Petri net model of an Ethernet-based manufacturing system

Q Jin, Y Yano, Y Sugasawa

STOCHASTIC MODELLING IN INNOVATIVE MANUFACTURING 445 46 - 57 1997 [Refereed]

Design issues and experiences from having lessons in text-based social virtual reality environments

Q Jin, Y Yano

SMC '97 CONFERENCE PROCEEDINGS - 1997 IEEE INTERNATIONAL CONFERENCE ON SYSTEMS, MAN, AND CYBERNETICS, VOLS 1-5 1418 - 1423 1997 [Refereed]

Non-regenerative stochastic Petri nets: Modeling and analysis

Q Jin, Y Yano, Y Sugasawa

IEICE TRANSACTIONS ON FUNDAMENTALS OF ELECTRONICS COMMUNICATIONS AND COMPUTER SCIENCES E79A ( 11 ) 1781 - 1790 1996.11 [Refereed]

Authorship:Lead author, Corresponding author

Modeling and analysis of agents' probabilistic behavior by a non-regenerative Stochastic Petri net

Q Jin, Y Yano, Y Sugasawa

INFORMATION INTELLIGENCE AND SYSTEMS, VOLS 1-4 187 - 192 1996 [Refereed]

Distributed PeCo-Mediator: Finding partners via personal connections

H Ogata, A Goji, Q Jin, Y Yano, N Furugori

INFORMATION INTELLIGENCE AND SYSTEMS, VOLS 1-4 1 802 - 807 1996

COMES: Collaborative organizational memory system

H Ogata, K Tsutsumi, Q Jin, Y Yano, N Furugori

INFORMATION INTELLIGENCE AND SYSTEMS, VOLS 1-4 2 983 - 987 1996

PeCo-Mediator:Development and Modelling of a Supporting System for Sharing and Handling Personal Connections

Ogata Hiroaki, Yano Yoneo, Furugori Nobuko, Jin Qun

IPSJ Journal 36 ( 6 ) 1299 - 1309 1995.06 [Refereed]
Misc
特集「人間中心のユニバーサル/ユビキタス・ネットワークサービス」の編集にあたって

金群, 荒金陽助

情報処理学会論文誌 49 ( 1 ) 2008.11

陳健, 金群

ワークショップ2006 (GN Workshop 2006) 論文集 2006 67 - 68 2006.11

Development of a Collaborative Learning System Based on a Simulated Virtual Environment

SHAO Yingzhi, SIRAKUSA Yoshihiro, JIN Qun, YANO Yoneo

IEICE technical report. Education technology 96 ( 578 ) 175 - 180 1997.03

Development of a supporting system for practical use of personal connections : Personal information sharing and handling environment

Ogata Hiroaki, Morikawa Tomiaki, Yano Yoneo, Furugori Nobuko, Jin Qun

IPSJ SIG Notes 93 ( 95 ) 29 - 36 1993.10
Other
https://nislab.human.waseda.ac.jp/

https://waseda.pure.elsevier.com/en/persons/qun-jin/publications/

http://www.f.waseda.jp/jin/
Research Projects
Empowering the life style and wellbeing of eastern Asian elders with intelligent IoT

JSPS A3 Foresight Program

Project Year :

2020.08

-

2025.07

Jin Nakazawa

E-Inclusion: Creating Accessible Local/Social Services for People with Disabilities

Japan Science and Technology Agency (JST) Solution-Driven Co-creative R&D Program for SDGs (SOLVE for SDGs)

Project Year :

2019.11

-

2021.10

Mamoru Iwabuchi

Fundamental Health Control Model Based on Integrated Analysis of Life Logs and Pulse Data toward Holistic Living Support for the Elderly

Masaru Ibuka Foundation Human Sciences Research Project on Oriental Medicine

Project Year :

2016.04

-

2019.03

Qun Jin

Fundamental Models and Mechanisms for Sustainable Use of Personal Big Data

Waseda University Grants for Special Research Projects

Project Year :

2014.04

-

2015.03

Qun Jin

Development of Distributed Collaborative Knowledge and Information Sharing Systems as the Foundation of Growing Campus

Waseda University Advanced Research Center for Human Sciences Seeds-Type Research Project

Project Year :

2010.04

-

2013.03

Shoji Nishimura

Integration of Real-World Experiment, Practice and Experience with Ubiquitous Learning

Japan Society for the Promotion of Science (JSPS) Grant-in-Aid for Scientific Research (A)

Project Year :

2007.04

-

2010.03

Yoneo Yano

Development of Human-Centric Distributed Collaborative Knowledge and Information Sharing Systems and Applications at E-School

Waseda University Advanced Research Center for Human Sciences Seeds-Type Research Project

Project Year :

2004.04

-

2007.03

Qun Jin

Development of a New Learning Community Model for Higher Education Using Broadband Networks

Japan Society for the Promotion of Science (JSPS) Grant-in-Aid for Scientific Research (B)

Project Year :

2003.04

-

2007.03

Chiharu Kogo

Learning Communities Using Virtual Reality Environment Media

Japan Society for the Promotion of Science (JSPS) Grant-in-Aid for Scientific Research (B)

Project Year :

2000.04

-

2003.03

Qun Jin

Development of Agent-based Collaborative Learning Support Systems focusing on Social Networks

Japan Society for the Promotion of Science (JSPS) Grant-in-Aid for Scientific Research (B)

Project Year :

2000.04

-

2002.03

Hiroaki Ogata

Development of Flexible Collaborative Learning Environments for Japanese Language Instruction Using Agents

Japan Society for the Promotion of Science (JSPS) Grant-in-Aid for Scientific Research (B)

Project Year :

1997.04

-

2001.03

Yoneo Yano

Development of Multimedia Dictionay for Japanese Language Learning on Internet

Japan Society for the Promotion of Science (JSPS) Grant-in-Aid for Scientific Research (B)

Project Year :

1997.04

-

2001.03

Yoneo yano

Text-Based Virtual Reality for Collaborative Learning Support

Japan Society for the Promotion of Science (JSPS) Grant-in-Aid for Encouragement of Scientists (A)

Project Year :

1998.04

-

2000.03

Qun Jin

Development of Active Database Systems for Collaborative Learning

Japan Society for the Promotion of Science (JSPS) Grant-in-Aid for Scientific Research on Priority Areas

Project Year :

1997.04

-

1998.03

Yoneo Yano
Overseas Activities
利用者中心のネットワーク情報システムにおけるユーザモデルの研究

2012.03

-

2013.03

中国 中国計量学院、北京大学、上海大学