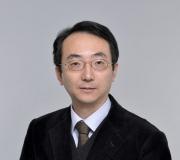 Scopus Paper Info
Paper Count:
0

Citation Count:

0

h-index:

10

Citation count denotes the number of citations in papers published for a particular year.
Affiliation
Faculty of Science and Engineering, School of Fundamental Science and Engineering
Mail Address

Profile
Hayato Yamana received a Dr. Eng. degree at Waseda University in 1993. He began his career at the Electrotechnical Laboratory of the former Ministry of International Trade and Industry (MITI), and was seconded to MITI's Machinery and Information Industries Bureau for a year in 1996. He was subsequently appointed associate professor of Computer Science and Engineering at Waseda University in 2000, and has been a professor since 2005. Since 2010, he has been director of DBSJ (Database Society of Japan). He was director of IPSJ (Information Processing Society of Japan) and vice chair of the Institute of Electronics, Information and Communication Engineers (IEICE)'s Information and Communication Society. At Waseda University, he was Deputy Chief Information Officer from 2015 to 2020. Since Oct. 2020, he has been Vice President for IT Promotion and Chief Information Officer. His research interests include fully homomorphic encryption, big data analysis and computer architecture.
Concurrent Post
Faculty of Science and Engineering Graduate School of Fundamental Science and Engineering

Affiliated organization Global Education Center
Research Institute
2022

-

2024

Waseda Research Institute for Science and Engineering Concurrent Researcher

2022

-

2024

Center for Higher Education Studies Concurrent Researcher

2022

-

2024

Research Organization for Open Innovation Strategy Concurrent Researcher

2021

-

2022

Center for Data Science Concurrent Researcher
Education
1989.04

-

1993.03

Waseda University Graduate School of Science and Engineering

1987.04

-

1989.03

Waseda University Graduate School of Science and Engineering

1983.04

-

1987.03

Waseda University School of Science and Engineering Electoronics and Communication
Degree
1993.03 Waseda University Dr.(Eng.)

Waseda University MS(Eng.)
Research Experience
2005.04

-

Now

Waseda University Faculty of Science and Engineering Professor

2020.10

-

Now

Waseda University Vice President for IT Promotion

2005.04

-

 

National Institute of Infomatics Visiting Professor

2004.04

-

2005.03

National Institute of Informatics Visiting Associate Professor

2000.04

-

2005.03

Waseda University School of Science and Engineering Associate Professor

1999.04

-

2000.03

Seikei Univ. Visiting lecturer

1997.04

-

2000.03

Electrotechnical Laboratory、METI Chief Researcher

1993.04

-

1997.03

Electrotechnical Laboratory Researcher

1989.11

-

1993.03

Waseda University Research Assistant