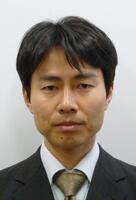 Scopus Paper Info
Paper Count:
0

Citation Count:

0

h-index:

9

Citation count denotes the number of citations in papers published for a particular year.
Affiliation
Faculty of Science and Engineering, School of Fundamental Science and Engineering
Profile
Hiroyuki KASAI (HK) received his B.Eng., M.Eng., and Dr.Eng. degrees in Electronics, Information, and Communication Engineering from WASEDA University, Tokyo, Japan in 1996, 1998, and 2000, respectively. He was a research associate at Global Information and Telecommunication Institute (GITI), WASEDA University, during 1998-2002. He was a visiting researcher at British Telecommunication BTexacT Technologies, the U.K. during 2000-2001. He joined Network Laboratories, NTT DoCoMo, Japan, in 2002. He was an associate professor at The University of Electro-Communications (UEC), Tokyo, during 2007-2019, and he was appointed as a professor at UEC in 2019. He was a senior policy researcher at Council for Science, Technology and Innovation Policy (CSTP), Cabinet Office of Japan, during 2011-2013. He was a visiting researcher at Technical University of Munich (TUM), Germany, during 2014-2015. Since September 2019, he has been a full professor at WASEDA University.
Concurrent Post
Faculty of Science and Engineering Graduate School of Fundamental Science and Engineering
Research Institute
2020

-

2022

国際情報通信研究センター 兼任研究員

2020

-

2022

理工学術院総合研究所 兼任研究員
Education
1998.04

-

2000.03

Waseda University Graduate School, Division of Science and Engineering Electronics and Communication

1996.04

-

1998.03

Waseda University Graduate School, Division of Science and Engineering Electronics and Communication
Research Experience
2014.04

-

2015.08

Technical University of Munich Visiting Researcher

2011.04

-

2013.02

Cabinet Office of Japan Senior Policy Researcher at Council for Science, Technology and Innovation Policy (CSTP)

2013.01

-

 

Gnzo, Inc. Director

2010.06

-

2012.01

Gnzo Inc. Director

2002.05

-

2007.03

NTT DoCoMo Inc. Researcher

1998.10

-

2002.03

Waseda University Global Intenational Telecommunication Institute Associate Researcher

2000.07

-

2001.09

U.K. British Telecom BTexact Technologies Visiting Researcher
Professional Memberships
 

 

 

Information Processing Society of Japan (IPSJ)

 

 

 

The Japan Society for Industrial and Applied Mathematics - JSIAM

 

 

 

The Institute of Electronics, Information and Communication Engineers (IEICE)

 

 

 

The Institute of Electrical and Electronic Engineers (IEEE)
Teaching Experience
アナログ回路実験

The University of Electro-Communications

アナログ回路実験

The University of Electro-Communications

データ解析最適化論

The University of Electro-Communications

数値解析およびプログラミング演習

The University of Electro-Communications

データ解析最適化論

The University of Electro-Communications

数値解析およびプログラミング演習

The University of Electro-Communications

数値解析およびプログラミング演習

The University of Electro-Communications

データ解析最適化論

The University of Electro-Communications

データ解析最適化論

The University of Electro-Communications

応用ネットワーキング論2

The University of Electro-Communications

応用ネットワーキング論2

The University of Electro-Communications

応用ネットワーキング論2

The University of Electro-Communications

応用ネットワーキング論2

The University of Electro-Communications

応用ネットワーキング論2

The University of Electro-Communications