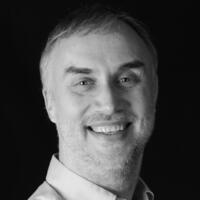 Scopus Paper Info
Paper Count:
0

Citation Count:

0

h-index:

4

Citation count denotes the number of citations in papers published for a particular year.
Affiliation
Faculty of Science and Engineering, Global Center for Science and Engineering
Mail Address

Profile
I am an applied mathematician undertaking research into nonlinear partial differential equations, employing a combination of analytical and numerical techniques in their study. I am particularly interested in studying free boundary problems arising from thin film flows, including investigations of rupture phenomena and the effects of surface topography and driving forces upon the motion of the liquid. Such problems often yield evolution equations for the interfacial film thickness in the form of high-order degenerate parabolic equations combined with additional convective effects. In certain cases, the solutions to these equations may contain discontinuities; the selection criterion and stability of these 'shocks' is also both of mathematical and physical interest.
Concurrent Post
Faculty of Political Science and Economics School of Political Science and Economics
Research Institute
2022

-

2024

Waseda Research Institute for Science and Engineering Concurrent Researcher
Research Areas
Applied mathematics and statistics
Papers
Cauchy-Dirichlet problems for the porous medium equation

Mark Bowen, John R. King, Thomas P. Witelski

Discrete and Continuous Dynamical Systems 43 ( 3&4 ) 1143 - 1174 2022 [Refereed] [Invited]

Authorship:Lead author

Thermocapillary control of rupture in thin viscous fluid sheets

BS Tilley, M Bowen

JOURNAL OF FLUID MECHANICS 541 399 - 408 2005.10 [Refereed]

Thin film dynamics: theory and applications

AL Bertozzi, M Bowen

MODERN METHODS IN SCIENTIFIC COMPUTING AND APPLICATIONS 75 31 - 79 2002 [Refereed]

Anomalous exponents and dipole solutions for the thin film equation

M Bowen, J Hulshof, King, JR

SIAM JOURNAL ON APPLIED MATHEMATICS 62 ( 1 ) 149 - 179 2001.10 [Refereed]

Moving boundary problems and non-uniqueness for the thin film equation

King, JR, M Bowen

EUROPEAN JOURNAL OF APPLIED MATHEMATICS 12 ( 3 ) 321 - 356 2001.06 [Refereed]

Asymptotic behaviour of the thin film equation in bounded domains

M Bowen, King, JR

EUROPEAN JOURNAL OF APPLIED MATHEMATICS 12 ( 2 ) 135 - 157 2001.04 [Refereed]

Intermediate asymptotics of the porous medium equation with sign changes

J Hulshof, J R King, Mark Bowen

Advances in Differential Equations 6 ( 9 ) 1115 - 1152 2001 [Refereed]
Books and Other Publications
Methods of Mathematical Modelling: Continuous Systems and Differential Equations

Witelski, Thomas, Bowen, Mark( Part: Joint author)

Springer 2015.09
Research Projects
Self-similar behaviour in thin film flow

Project Year :

2012.04

-

2014.03
Syllabus
School of Fundamental Science and Engineering

2022 fall semester

School of Fundamental Science and Engineering

2022 fall semester

School of Fundamental Science and Engineering

2022 spring semester

School of Fundamental Science and Engineering

2022 spring semester

School of Fundamental Science and Engineering

2022 spring semester

School of Fundamental Science and Engineering

2022 fall semester

School of Fundamental Science and Engineering

2022 spring semester

School of Fundamental Science and Engineering

2022 fall semester

School of Fundamental Science and Engineering

2022 spring semester

School of Fundamental Science and Engineering

2022 spring quarter

School of Fundamental Science and Engineering

2022 winter quarter

School of Fundamental Science and Engineering

2022 fall quarter

School of Fundamental Science and Engineering

2022 fall semester

School of Fundamental Science and Engineering

2022 spring semester

School of Creative Science and Engineering

2022 fall semester

School of Creative Science and Engineering

2022 spring semester

School of Creative Science and Engineering

2022 spring quarter

School of Creative Science and Engineering

2022 winter quarter

School of Creative Science and Engineering

2022 fall quarter

School of Advanced Science and Engineering

2022 spring semester

School of Advanced Science and Engineering

2022 fall semester

School of Advanced Science and Engineering

2022 spring quarter

School of Advanced Science and Engineering

2022 winter quarter

School of Advanced Science and Engineering

2022 fall quarter

School of Political Science and Economics

2022 spring quarter

School of Political Science and Economics

2022 winter quarter

School of Political Science and Economics

2022 fall quarter